South Australian minister for primary industries & regional development David Basham confirmed the approval today (1 March).
The South Australian Government has committed US$24 million in funding towards project, which will be delivered by the Department for Infrastructure & Transport.
The existing causeway, located 83km south of Adelaide on the Fleurieu Peninsula, is the only link between Granite Island and the mainland at Victor Harbor. A condition assessment identified that it was approaching the end of its useful life and a feasibility study determined that retaining the existing structure was not viable.
The new Granite Island Causeway will be constructed next to the existing crossing. It will follow both the alignment and the height of the existing causeway. Its construction will enable continuation of a historic horse-drawn tram, whose operation has been compromised by the restrictions due to the condition of existing structure. The new crossing will provide a pedestrian priority zone and enable separation of pedestrians and the horse-drawn tramway.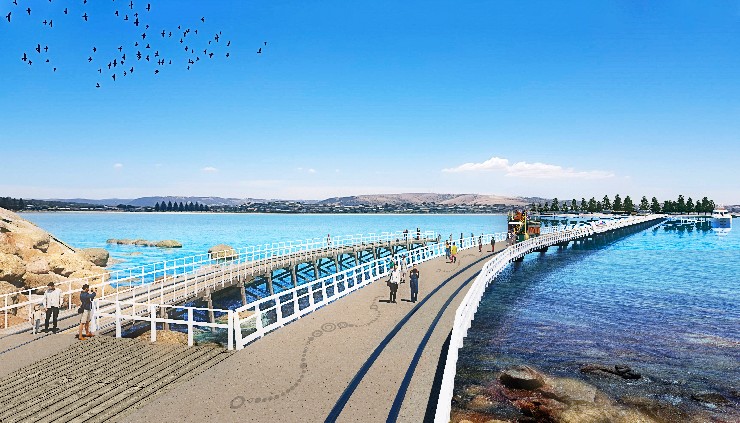 In 2019 the Causeway partially collapsed and is currently propped by temporary bracing. Areas with problems include the piles, which have multiple issues including weathering and rot, attack from marine borers and damage from white ants. Much of the causeway's original timber has been replaced by new timber, concrete, steel and recently aluminium supports to stabilise the structure and provide short-term safety and access to Granite Island.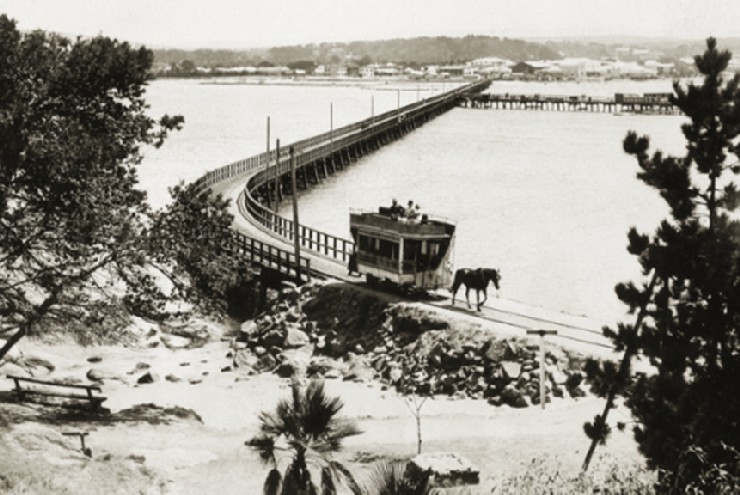 Above: Granite Island Causeway and the horse-drawn tram in about 1930