The proposed West Landscaped Deck (WLD) forms part of the second phase of the Wan Chai Development (WDII).
The 190m-long crossing will be built at the west of the Hong Kong Convention & Exhibition Centre (HKCEC). connecting and existing roof garden west of the Grand Hyatt Hotel and the newly-formed harbourfront. It will provide additional north-south access to the harbourfront, between two existing at-grade crossings that are about 600m apart.
The WLD is designed to be an area of public realm as well as a pedestrian link. It will have an area of about 3,400m2; the area of outdoor open space is intended to create synergy with adjacent indoor art and cultural facilities.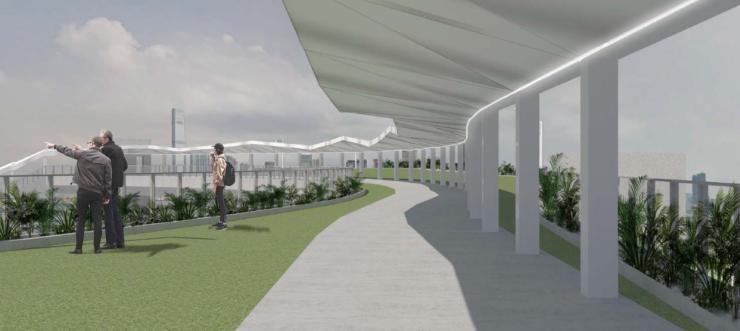 The whole WLD comprises three sections: the 'Viewing Deck', 'Green-way' and 'Open Air Gallery'.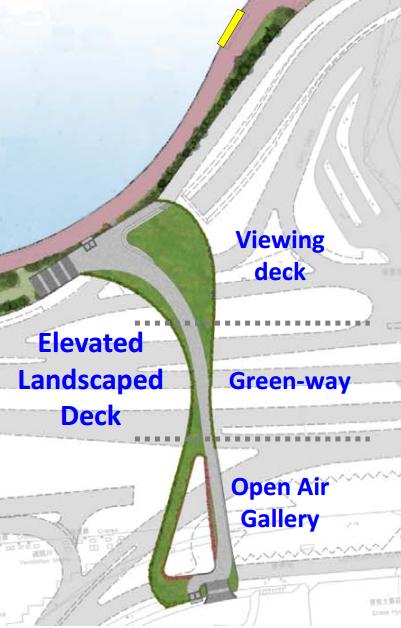 The plan is to begin construction of the WLD in mid-2020 for completion by the end 2023 or early 2024.