At least 18 people were killed when the structure collapsed onto a busy road on 16 May.
Teams from the National Disaster Response Force (NDRF) have been deployed at the site for search and rescue operations. Several people were rescued.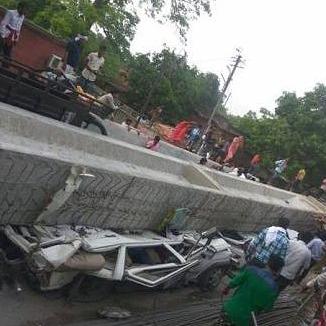 image by NDRF
India's prime minister Shri Narendra Modi has expressed sadness over the loss of lives and said that the Uttar Pradesh state government is monitoring the situation very closely and is working on the ground to assist the affected.