The Senqu Birdge will be 825m long and will cross a deep valley at a height of about 100m. It is the largest of three bridges that will be constructed to span the Polihali reservoir under the second phase of the Lesotho Highlands Water Project (LHWP).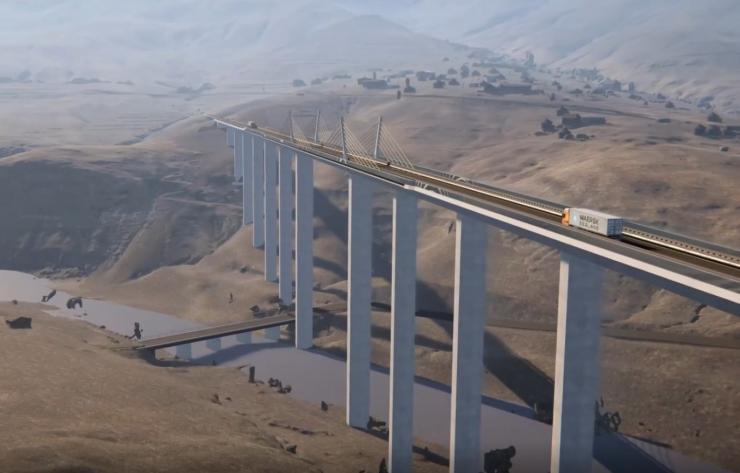 The Lesotho Highlands Development Authority has chosen WRES Senqu River Bridge Joint Venture as contractor for the project. The team is made up of Webuild (Italy), Reuben Construction (South Africa), Enzi Construction (South Africa) and Sigma Construction (Lesotho).
The winning team put in a price of about US$142 million, which was higher than any of the four other bidding teams. It secured its first-place ranking through its technical score of 84.1, tender price score of 90 and a preference score of 6.56.
The other teams, which included companies from South Africa, Lesotho and China, submitted prices ranging from about US$43.7 million to US$95.3 million. Their bids were not evaluated further and they were not ranked.
The tender was launched in March 2021. "Experience and expertise are crucial in delivering a sophisticated, technically challenging project of this kind, which will be one of the few for the LHWP and Lesotho," said LHDA's chief executive Tente Tente at the time. "With its unique features, the Senqu Bridge will not only form part of the safe and efficient road infrastructure network constructed under Phase II, but will be a major tourist attraction contributing to long term benefits in stimulating sustainable economic growth."
The deep valley and the inaccessible nature of the area where the Senqu Bridge will be built means that the deck will be constructed incrementally from both abutments. An in-situ segment midspan of the centre span will connect the two parts to form a continuous deck. The client said that this construction method will minimise disturbance to the surrounding area and increase workers' safety.
Work on the bridge design started in 2018, led by Zutari, formerly Aurecon Lesotho. Zutari will also supervise the construction of the three bridges.