Louisiana Department of Transportation & Development has picked Modjeski & Masters to design programmable colour-changeable LED lights to illuminate the top and sides of the trusses of both bridges, along with the main piers. The new system will replace the original amber-only lighting system, which was installed in 1987.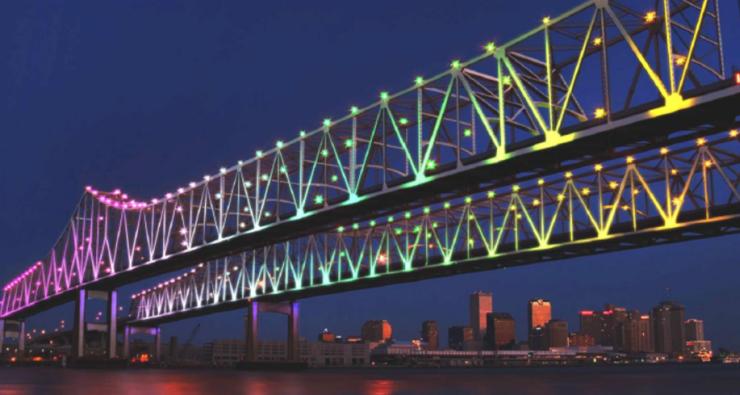 Above: Artist's rendering of the programmable lights on the Crescent City Connection
The age of the system, as well as damage from weather, necessitated a replacement. The project includes design plans, construction estimates, illumination analysis, renderings and engineering calculations for the new lighting.
"We are excited to bring this updated technology to the Crescent City Connection," said Jonathan Gerhart, project manager for Modjeski & Masters. "Bringing in the new programmable LED lights to replace the old amber necklace lights will not only elevate the look of the bridge, but will be a more efficient, sustainable lighting solution that will also be easier to maintain."
Construction is anticipated to begin later this year and the project is due for completion by the end of 2024.