In the coming days, the bridge will be placed onto its final supports.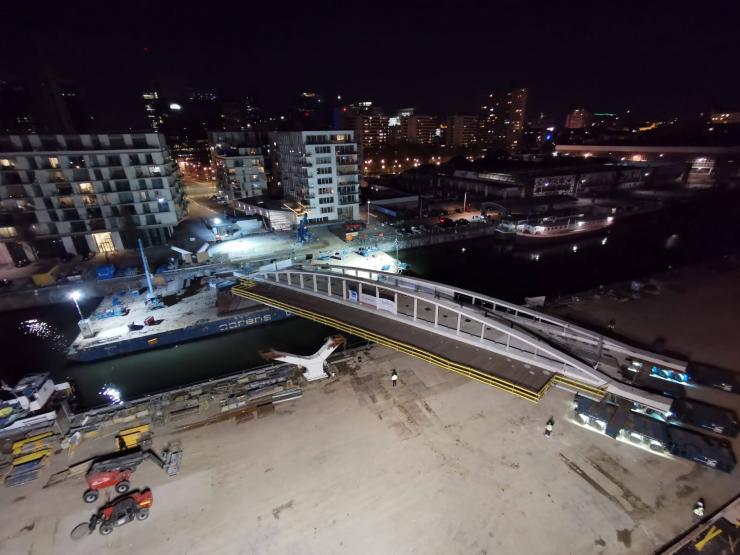 Eight remote-controlled transporters and two barges were used for the operation, which began on Wednesday 14 April and was completed in the early hours of Saturday 17 April.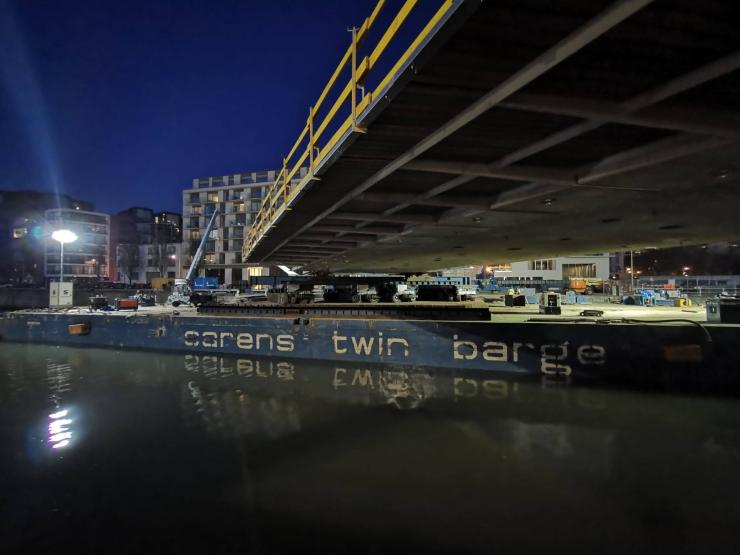 The 60m-long, 1,200t main span had been assembled on the quay over the last six months. Its steel arches were fabricated in Aelterman's workshop near Ghent.
Other companies involved in the bridge include De Nul, Sarens and Greisch. The project is led by federal body Beliris.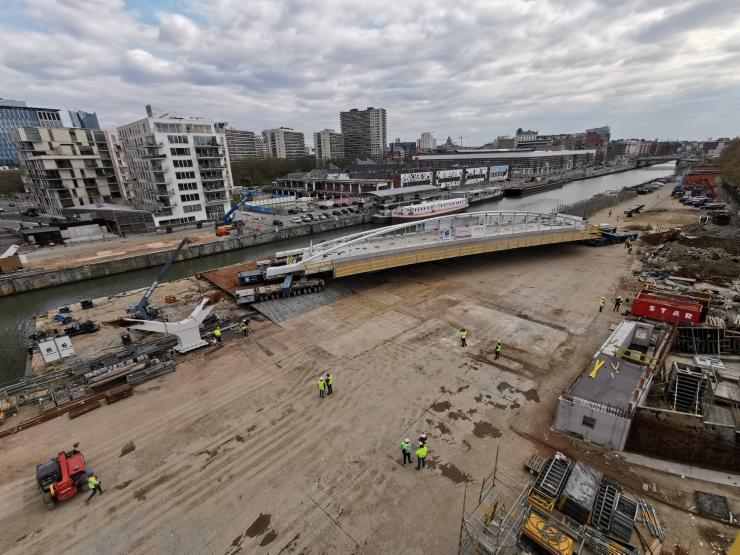 The secondary spans, each of 30m, will now be built on the quays on either side of the canal. The US$11.25 million bridge, which will be used by pedestrians, cyclists and public transport, is due for completion by the end of this year.