Joint venture contractors Acciona Construction, Besix and Rizzani de Eccher have completed construction of the substructure of Roskilde Bridge, a 1.36km-long concrete bridge over Roskilde Fjord between Marbaekej and Torslev Hage in Denmark.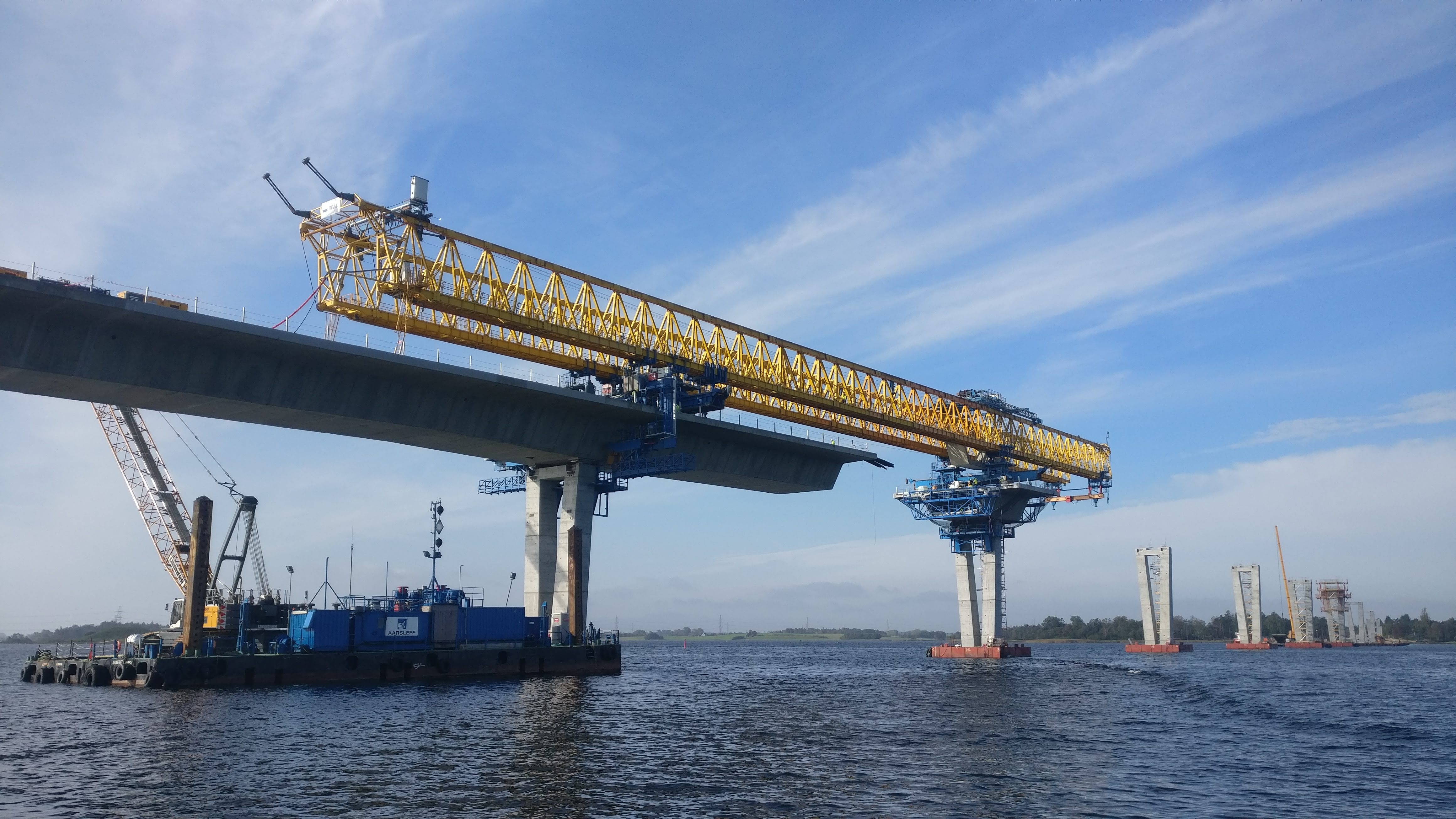 The bridge, with its maximum clearance of 22.2m, is the main structure on the 8.2km-long four-lane motorway link that will connect the eastern and western shores of the fjord and the substructure of this bridge includes 16 piers as well as two abutments, all of which are now complete.
Three of the 16 piers are supported on shallow foundations, while the rest are on bored piles, four per pier. The offshore work required the construction of a temporary harbour for the maritime resources, while the onshore piles required temporary embankments built on both sides of Roskilde Fjord.
The contractors are now progressing with superstructure works using precast segments assembled with a launching gantry, using the balanced cantilever system. In addition to building the high bridge, the project includes other smaller structures such as underbridges and overpasses, some of which are already open to traffic and have been delivered to the client, the Danish Road Directorate. The project, which was awarded in October 2016, is expected to be completed in late 2019.