The Muara Lassa Bridge Project in Sarawak, the Malaysian territory on Borneo, marked two milestones recently: the first casting of the side span and the first closure of the main bridge.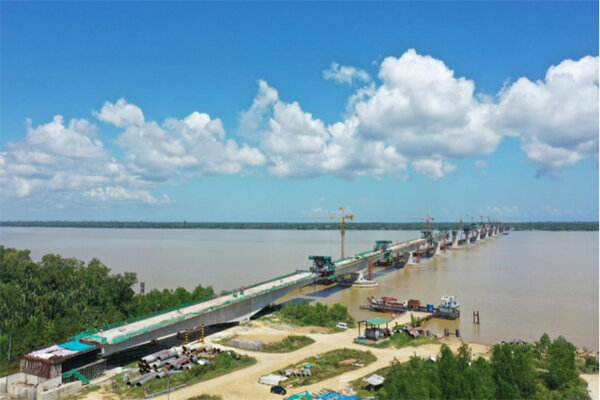 Work continues on Muara Lassa Bridge on Borneo.
Chinese Contractors CCCC are constructing the bridge for the Government of Sarawak with prestressed concrete continuous frame technology. Muara Lassa is one of two bridge projects connecting the mainland with Bruit Island, which lies within the mouths of several rivers.