The bridge was part of a tourst trail in Cuernavaca in the Mexican state of Morelos.
The state government pointed out that the walkway in the municipality of Cuernavaca has two bridges. The bridge that collapsed was a suspended walkway with wooden deck panels. The panels gave way while dozens of people were crossing, causing them to fall to the stream below.
The anti-corruption prosecutor in the state of Morelos has launched an investigation into the accident.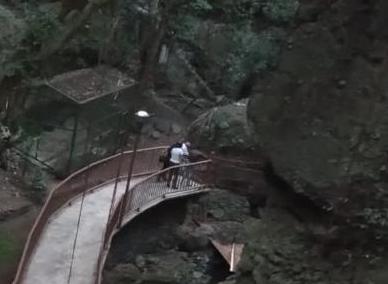 Above: the structure that collapsed is on the right, just beyond the section where people are standing.