Parks Victoria has announced the start of work on the Port Campbell Bridge, which is the first project to be delivered as part of the Shipwreck Coast Master Plan. The bridge will provide a connection for the community and tourists between the Port Campbell township and the Discovery Trail in Port Campbell National Park.
The bridge has been designed to have a minimal impact on the environment and to be visually sympathetic to the surrounding landscape. The materials being used - wood, steel and stainless steel – have been chosen with the aim of withstand the challenging coastal environment and one-in-100-year weather events.
The ends of the suspension bridge is anchored by towers in the form of slender rectangular portals to frame the visitor's view of the landscape; open balustrading is used to avoid blocking the views of the creek.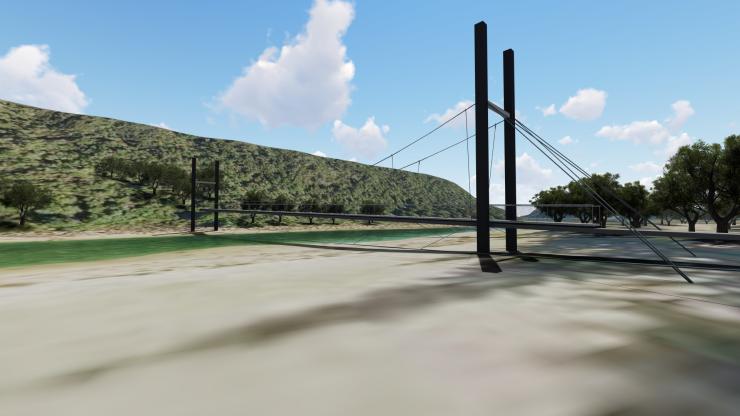 The Shipwreck Coast Master Plan is a programme of work to protect 28km of coastline and improve the experience for visitors to the area between Princetown and the Bay of Islands. Denton Corker Marshall, McGregor Coxall and Arup form the design team responsible for the programme's infrastructure projects, including the bridge.