An annual US$428 million will be allocated for the restoration measures with effect from 2020, rather than the current US$183 million a year.
Infrastructure and water management minister Cora Van Nieuwenhuizen said that innovative technologies will be employed in order to ensure that potential defects will come to light at an earlier stage.
Van Nieuwenhuizen intends to give priority to bridges that are pivotal for traffic circulation. The overhauls will be closely coordinated with the regional authorities in order to minimise any disruption.
The Ministry of Infrastructure & Water Management's Rijkswaterstaat bureau has identified at least 80 structures that are in need of restoration by 2028. Many of the country's bridges and tunnels date from the 1950s and 1960s, and are due for major overhaul. Van Nieuwenhuizen said: "I intend to combat tailbacks. This requires more attention to be paid to the maintenance of existing bridges and tunnels. Investment in existing infrastructure is immensely effective in reducing tailbacks."
The Zuid-Holland region is facing a particularly substantial maintenance tasks for the years ahead. Eight major bridges, including the Haringvliet Bridge and the Van Brienenoord Bridge (below), require major repairs.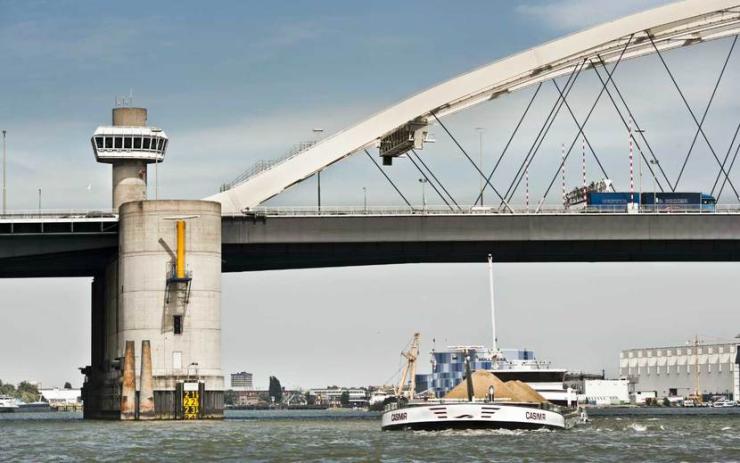 Projects have already been begun for 40 structures; this year, the minister will decide on the order in which another 40 will be tackled. She has said that she will be keeping a sharp eye on the potential social damage that could arise if a bridge or tunnel needs to be closed.
"We are not only looking to extend life spans; our main focus is on the application of the latest technologies that will help to prevent future malfunctions," she said. "Thus, we will ensure that our infrastructure meets the requirements for future use."