Korean consultant PEC has signed an agreement for detailed design services for the Bihar New Ganga Bridge project with the joint venture contractor Daewoo Engineering & Construction and Larsen & Toubro.
The joint venture contractor signed an engineering, procurement and construction contract with Bihar State Road Development Corporation Limited in February 2016.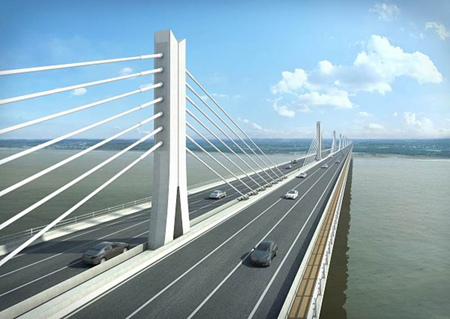 The new 9.75km-long bridge will connect Kacchi Dargarh National Highway 30 with Vaishali Bidupur National Highway 103 across the Ganges River. It will carry a six-lane highway and have 66 extradosed spans of 150m; the total length of the highway connection is 22.76km and the contract was signed for US$480million. The design period is expected to take 12 months to complete.