The 40m-long steel pedestrian bridge with a wooden deck provides a link to Dejima, an artificial island founded and built in 1636 in the bay of Nagasaki. Ney & Partners said that the restrained design is influenced by the site's context – the houses on the island are mainly wooden - and an intention to build modestly in this place of historical importance.
The island was home to a trading post of the Dutch East Indian Company and was the only place where the Shogunate permitted contact with the west for 218 years.

© Nagasaki City of History & Folklore
Currently the city of Nagasaki is preparing Dejima's nomination for the world heritage listing by UNESCO and the island is being returned to its original configuration. As part of this process, the city organised a design competition, which was won by Ney & Partners in collaboration with Oriental Consultants and Eau Landscape.
The bridge is clamped at the main land abutment, and works as cantilever on the Dejima side to avoid the need for large foundations there. The designers describe the entire composition of the bridge as being in harmony with the historical Japanese aesthetics of the site while being resolutely contemporary and rooted in modernity.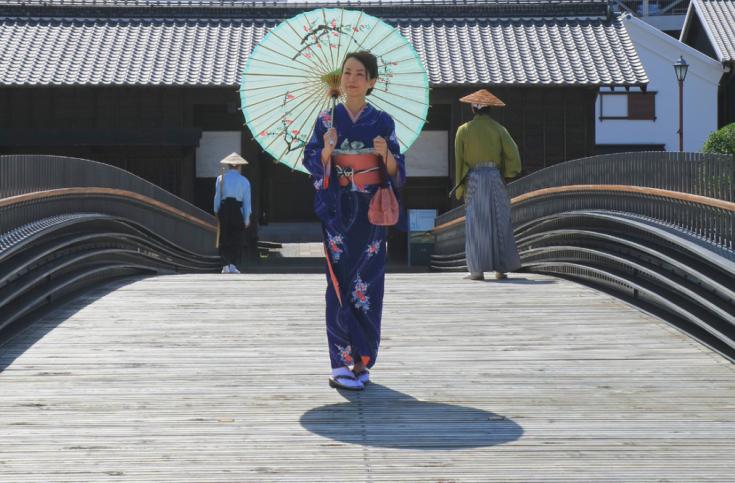 The project was commissioned by Nagasaki City and has been built by Oshima Ship Building and Kubo Industry. It is 4.5m wide, weighs 69.3t and has a maximum span of 33.3m and a total length of 38.5m.
The footbridge opened 24 November in Nagasaki, Japan.
Ney & Partners has also designed a steel canopy on the mainland to accommodate visitors to Dejima.