Nine bridge concepts were submitted to the competition to design a new pedestrian and cycle bridge. The competition's evaluation criteria have been used by the jury to rank the entries; the top three have been named and there will now be an assessment of their qualifications.
At the top of the list is a concept called 'Alberto tiltas' (below) submitted by Inhus Engineering and Do Architects.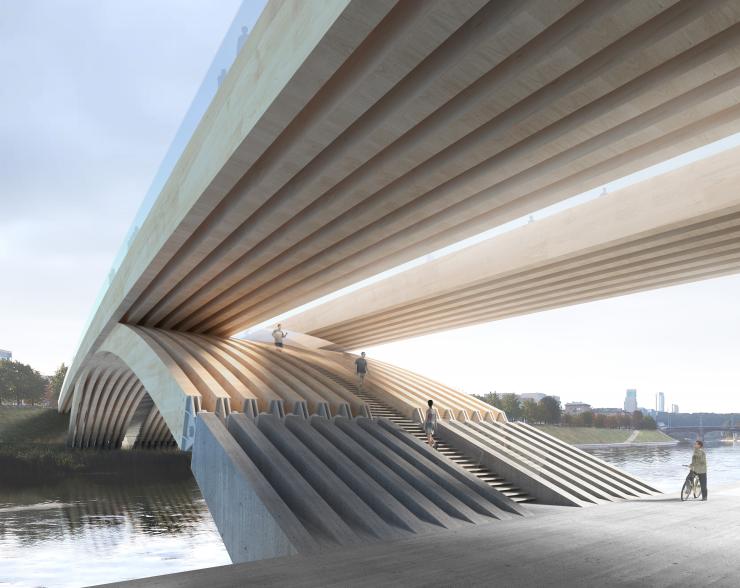 It is followed by a bridge named 'Neries vartai' (below) created by designers from Studija 501, SRP projektas, LT projektai and Mutuss.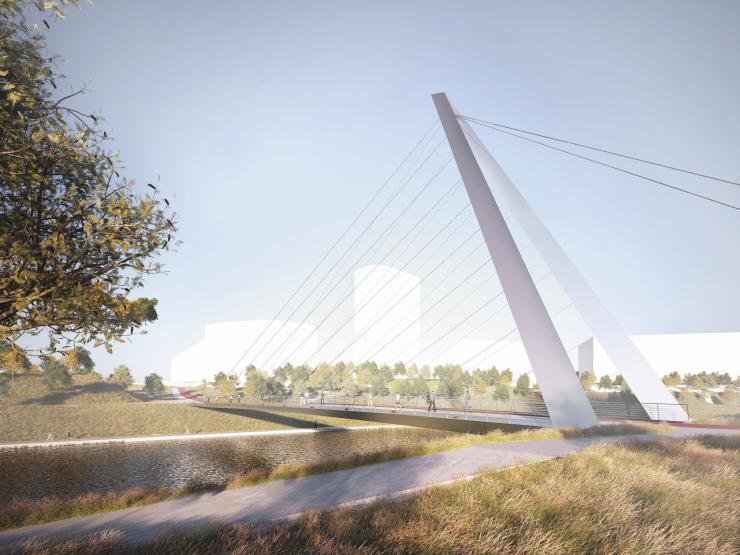 Third is TEC Infrastructure with its concept called 'Lux semita' (below).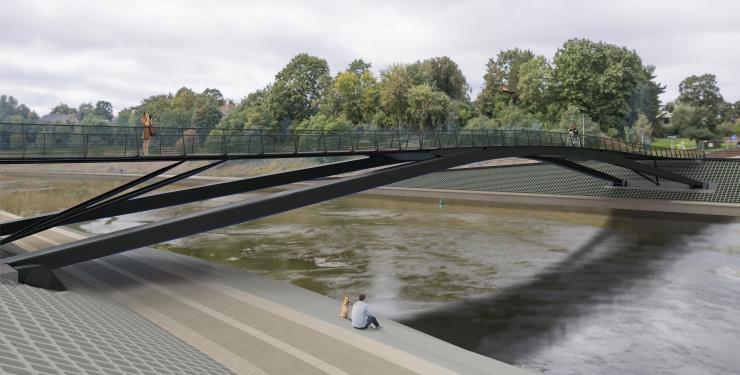 "As the city grows rapidly there is also an increasing demand for new convenient city connections not only for vehicles but also for pedestrians or cyclists," said the deputy mayor of Vilnius, Vytautas Mitalas. "This new bridge will connect two important city spaces where hundreds of people work and whose journey home or to work will be radically shortened by the bridge as there won't be a need to make a long detour."
The jury was formed by the Architects' Association of Lithuania.
"We hope to sign the contract with the winners during this year," said Mindaugas Pakalnis, chief architect of the city and a member of competition's jury.