Oma and landscape architect Olin won an international design competition for the 11th Street Bridge Park project in 2014. Other members of the design team include structural engineers WRA and and Delon Hampton.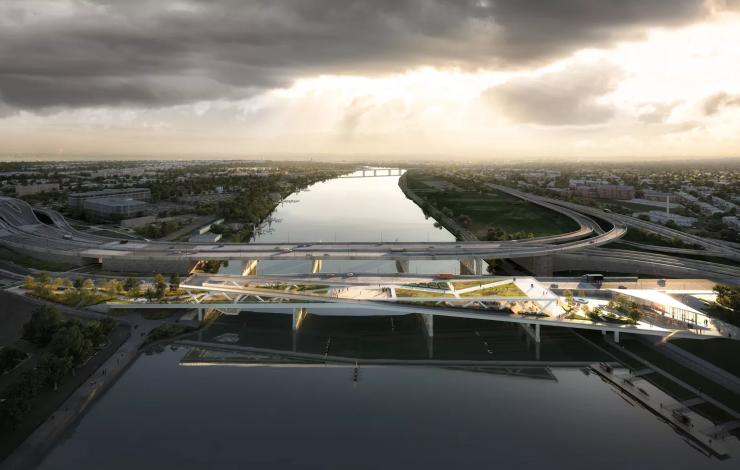 The team has worked with the District Department of Transportation, non-profit Building Bridges Across the River as well as multiple other agencies and stakeholders to develop and improve the bridge design.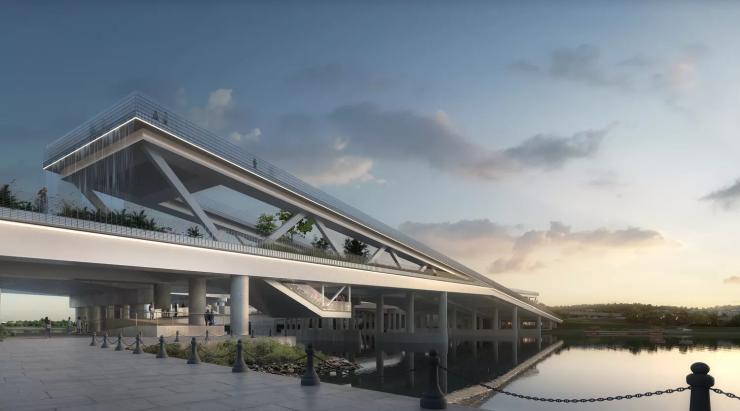 Oma partner Jason Long said: "At a time when we are paradoxically isolated from one another but united in a common cause, public spaces that we all share and that benefit health have become more important than ever. Our work has focused on creating a new civic space that engages with the Anacostia River and refining the programme for the park to ensure it will be a place for everyone in DC."
Oma associate Yusef Ali Dennis said: "This project would not have been possible without the efforts of key stakeholders and the community. Their comments and feedback truly shaped the bridge, from its overall design to its specific programmes and features. It's only fitting that a project of this size and importance has required such broad cooperation and collaboration."
The 11th Street Bridge Park is slated to begin construction in 2021.