The Australian and New South Wales governments have published a report setting out six options and outlining the preferred one.
The Princes Highway on the NSW south coast is the main road connecting Sydney with the Illawarra region, Shoalhaven and other regional centres towards the border with Victoria. The Princes Highway currently crosses the Shoalhaven River at Nowra via two bridges. The southbound 'Whipple' truss bridge is a mixed cast and wrought iron structure that was opened in 1881. It provides two narrow lanes for southbound traffic with a 'clip-on' pathway for pedestrians and cyclists on the downstream side. The existing northbound bridge is a concrete box girder structure and was opened in 1981. It carries three lanes of northbound traffic and there is a pathway on the upstream side catering for pedestrians and cyclists.
The two bridges - the only crossings of the Shoalhaven River – now require upgrading to address issues including the poor condition of the old southbound structure, congestion and restrictions on freight and over-height vehicles.
The preferred option is for a new four-lane bridge with at-grade intersection upgrades.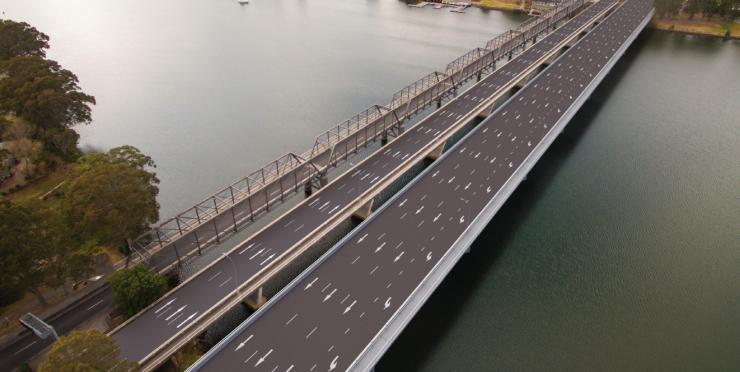 It is considered to be the most balanced proposal as it addresses the objectives of the project, meets local expectations and ensures that long-term planning for the Princes Highway is not compromised while minimising impacts as much as possible.
Consultation began this week and continues to 23 March. At this stage there is no commitment to the funding or timing of construction of the Nowra Bridge project.