The options have been developed by:
Aspect Studios, with Collins and Turner Architects, Yerrabingin, Eckersley O'Callaghan Engineers, JMT Consulting and Design 5 Architects (image below)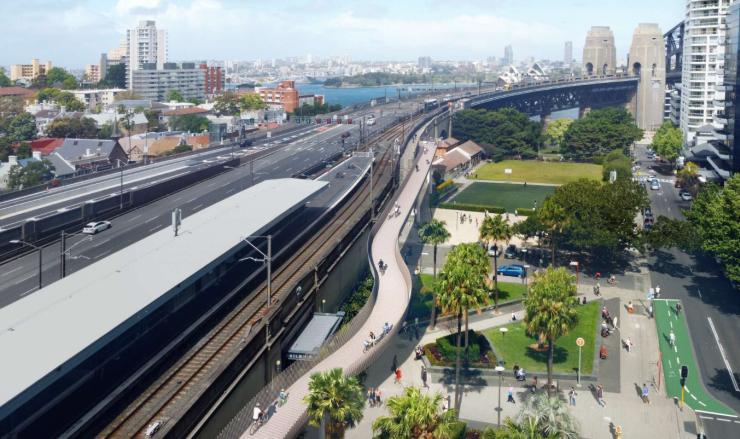 Realmstudios, with Djinjama, Aileen Sage, Lucas Stapleton Johnson, Dr Mike Harris, PMI Engineers and Nick Schliepe (image below)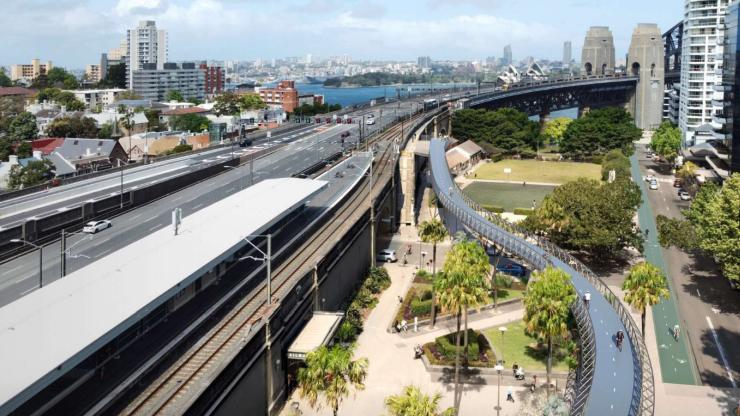 Civille, with Ney & Partners, H&N&S Landscape Architects, Djinjama and Sue Rosen Associates (image below)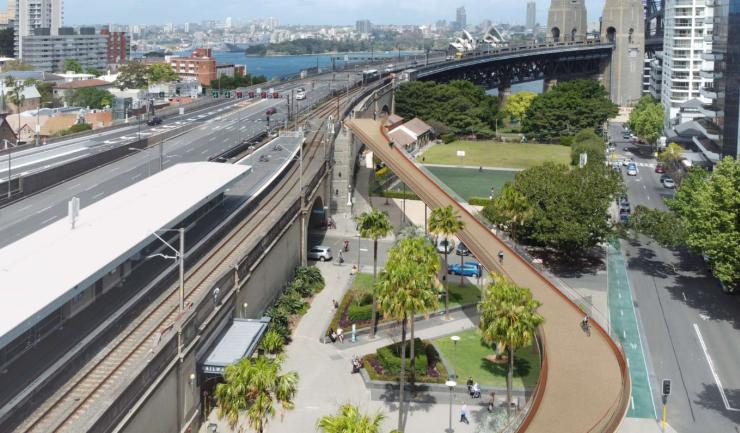 Minister for transport and roads Rob Stokes said community feedback will be presented to an expert design panel, before a winner is announced next year. "The community has a once in a lifetime opportunity to help shape the future of this iconic landmark by having a say on three shortlisted designs," he said. "The designs have been developed to enhance the heritage of the Sydney Harbour Bridge and to ensure a design that respects and embraces Aboriginal culture, as well as being functional for bike riders of all abilities."
Member for North Shore Felicity Wilson said a linear bike ramp was identified as the preferred option following extensive community and stakeholder engagement.
Community feedback on key elements of the three ramp designs and the Alfred Street south cycleway connection will close in mid-January 2022. Following the selection of the winning design, the community will have further opportunities to provide feedback as planning progresses.