The state government and lead contractor York Rizzani Joint Venture have signed a sub-alliance agreement with Civmec for the fabrication of the bridge components.
The steel deck and arch components of the bridge were originally being manufactured in Malaysia by York Rizzani Joint Venture's previous subcontractor, Toyota Tsusho. However, that subcontract was terminated after Toyota Tsusho failed to deliver bridge components within the repeatedly extended deadlines, said the state government.
The new agreement brings Civmec into the Swan River Bridge Alliance, which also includes Main Roads Western Australia and York Rizzani Joint Venture.
The alliance will manage the steel fabrication, painting of the arches and decks and their transportation. The new programme of works relies on Civmec organising the services of other local companies and workshops to assist with the fabrication and shop detailing.
The decision to look for a local supplier was taken in June (link opens in new tab).
The cost of locally manufactured steel is estimated to be US$19.8 million, forming part of the budget for the US$65.8 million bridge construction.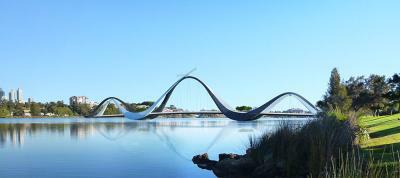 The target completion date for the bridge of March 2018 remains achievable, said the state government, and there are financial incentives in place for York Rizzani Joint Venture to meet that date.
Transport minister Rita Saffioti said: "While the steel fabrication is challenging and complex, and there is a risk that the target completion date may not be met, the advice we have received is that the March schedule can work. With the works undertaken locally, there will be detailed management and monitoring by the project team with a fully collaborative approach to risk management and issue resolution.
"We share York Rizzani Joint Venture's view that their new arrangements provide a more reliable basis for successfully completing the project than previously, and the decision to enlist local industry to get the job done was the best way forward."