The bridge over the N3 fell in the early hours of the morning yesterday (9 August), blocking both carriageways and hitting a number of vehicles.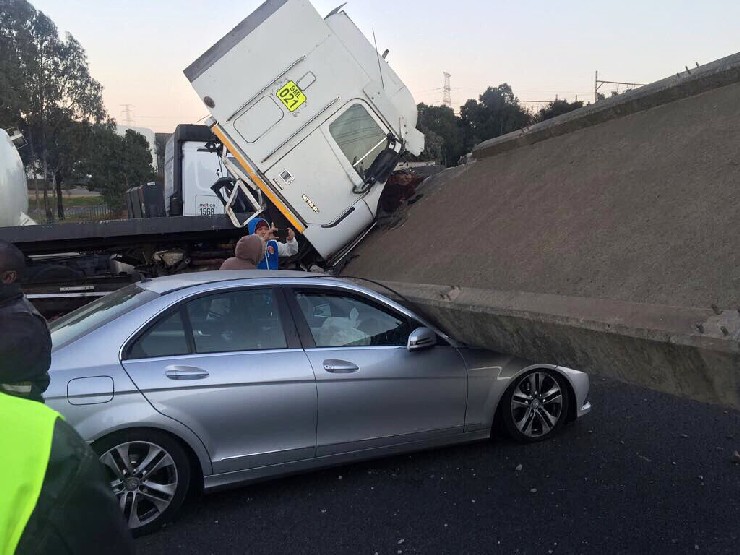 Engineers from the South African National Roads Service (Sanral) joined emergency services at the scene to try and ascertain the cause of the collapse. The Department of Labour also inspected the site yesterday and is investigating what led to the failure.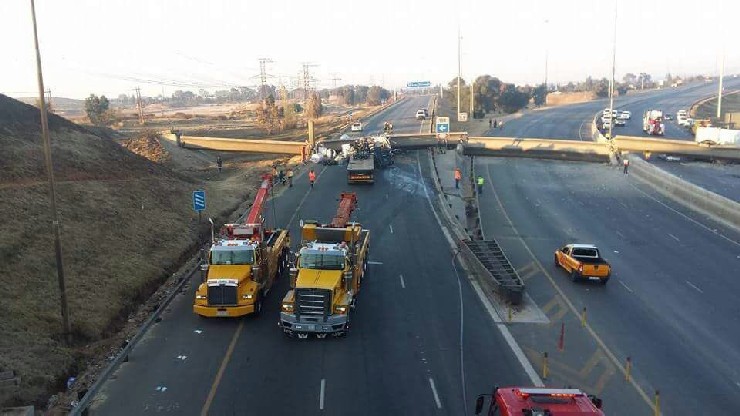 A demolition team worked through the night to remove the structure; the road reopened early today (10 August).