The bridge is part of the proposed Sabercat Trail project, which will extend the trail over Interstate 680.
The city's consultant for the project is TY Lin International.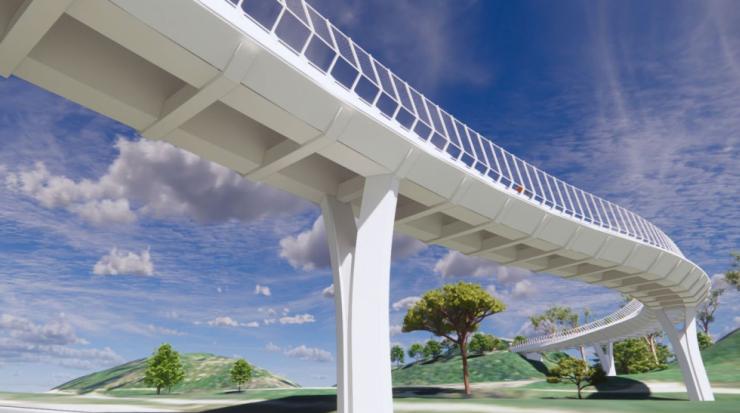 The 'fossil' design of the pedestrian and bicycle bridge over I-680 is intended to reflect the history of the surrounding area, in line with a preference expressed during the recent community outreach process. Fossils dating back some 1.9 million years were uncovered starting in the 1940s by teacher Wes Gordon and his team of 'boy palaeontologists'. Their efforts brought international recognition and this era of natural history was officially designated as the Irvingtonian period, named after the location of the discovered fossils. The trail project also includes planning for a museum to celebrate and educate the public about the natural history of the area.
In September, new state grant funding of US$12 million was approved. Additional funds are needed to fully fund the construction phase and will be pursued from regional, state and federal sources.
Final design and right-of-way work is due for completion in spring 2024, with construction expected to begin between summer 2024 and autumn 2026.