The 100m-tall A-frame structure was gradually raised into position in a 15.5-hour operation, split over two days.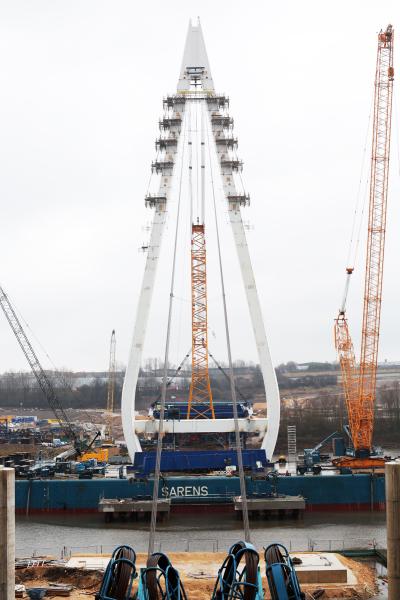 The operation was the culmination of two years of design and planning - and 12 months of fabricating the pylon - for Farrans Construction and Victor Buyck Steel Construction. The two companies formed the FVB Joint Venture to deliver the project on behalf of Sunderland City Council. FVB JV is being supported by their design team led by Buro Happold Engineering and Roughan & O'Donovan, and independent checker Ramboll. The transport and lifting operations were carried out by Sarens.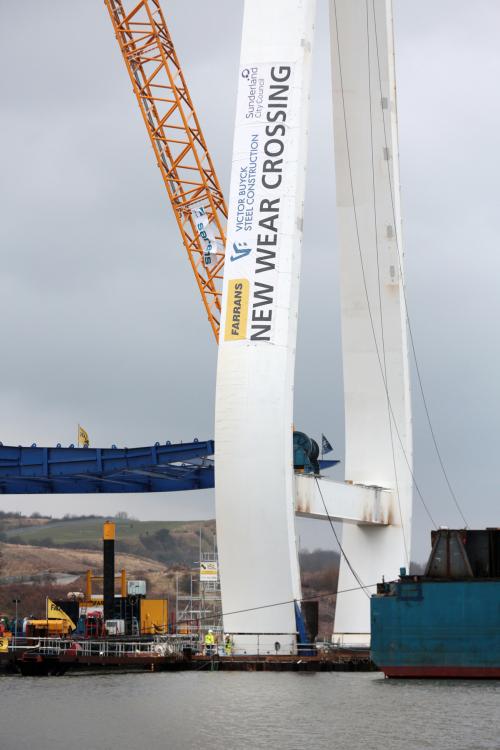 "You can use your imagination, and you can look at countless photographs and impressions, but nothing can really prepare you for what the centrepiece looks like over the river," said Councillor Paul Watson, leader of Sunderland City Council.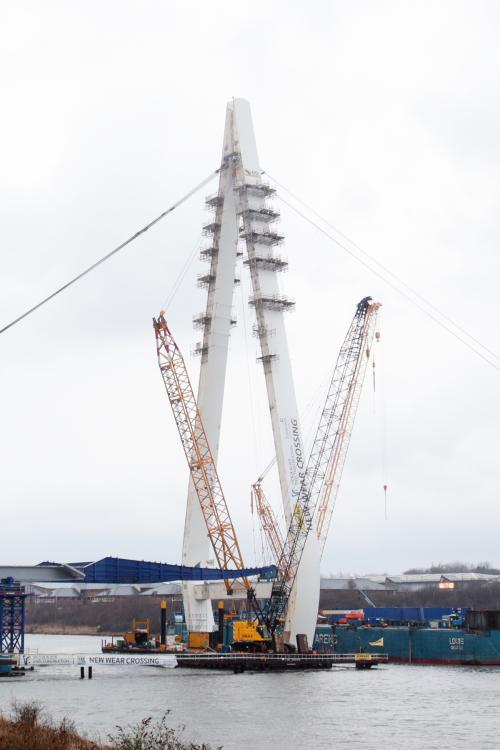 FVB project director Stephen McCaffrey said the raising operation had gone very smoothly. "We could have built the pylon on site, from the ground up, but we chose to fabricate it in one go, off site, in a factory environment because we had better control over conditions, got a better quality of finish, and could avoid having people working at height.
"The transportation of the pylon from the fabrication yard in Belgium and the raising on site have been challenging, but we planned well and the result was a successful operation."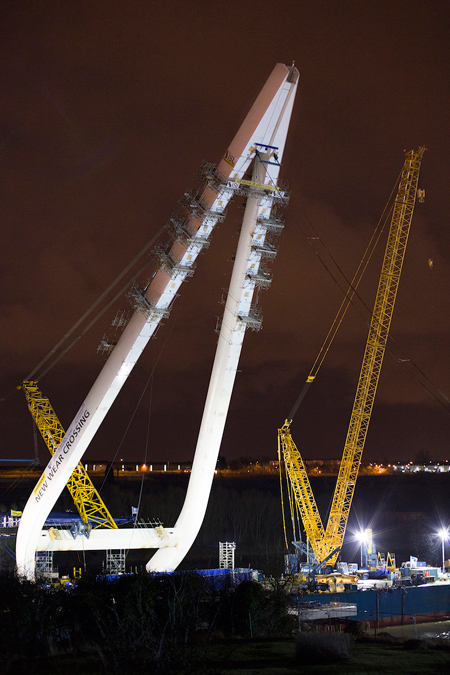 Patrick Van Severen, project director for Victor Buyck Steel Construction, said a massive milestone had been reached in the project, but there was still a lot of work ahead. "Lifting the pylon was definitely the most challenging part of this whole project," he said. "The sheer size and weight of the structure, as well as its shape, meant that getting it here on site, attached to the foundations and then raised into position took a lot of preparation and precision from a large team of people who each brought their skills to the project."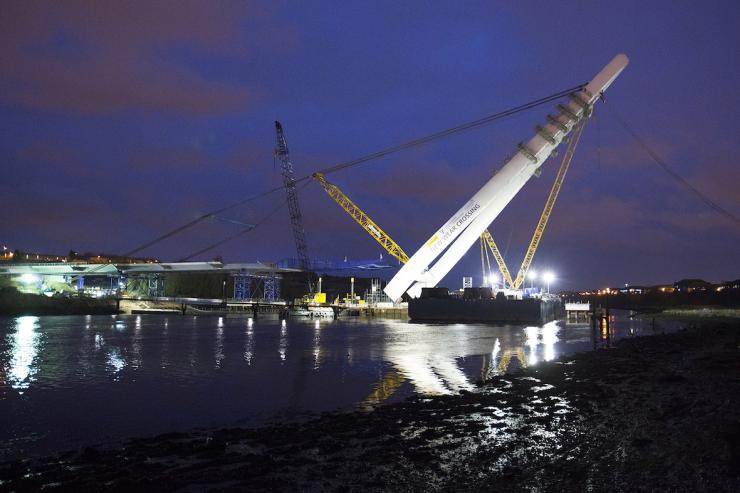 He added: "We had allowed the whole weekend for the raising operation, but we completed in less than 16 hours over two days, so we are very happy. Now our focus turns to the next phases of work. We will be launching the bridge deck out across the river in spring and will start connecting the cable stays in the summer. After that, people will really see the bridge come to life."