The contract to supply welding consumables for the Queensferry Crossing in Scotland has been awarded to ESAB. This new road bridge will carry the majority of traffic over the Firth of Forth between Edinburgh and Fife when it opens. It will be the world's longest three-tower cable-stayed bridge, and the overall scheme, encompassing the bridge and connecting road network, is Scotland's biggest transport infrastructure project in a generation at approximately US$1.92 billion.
A total of 35,000t of steel will be required to build the 2.7km-long bridge. A composite steel tub/concrete deck superstructure will carry two lanes of traffic plus a hard shoulder in each direction, and this will be supported by steel cables attached to three slender concrete towers up to 210m high. The design/build contractor is Forth Crossing Bridge Constructors, a consortium of Hochtief Construction, American Bridge International, Dragados and Morrison Construction. ESAB has been contracted by this consortium to supply the welding consumables for the Queensferry Crossing.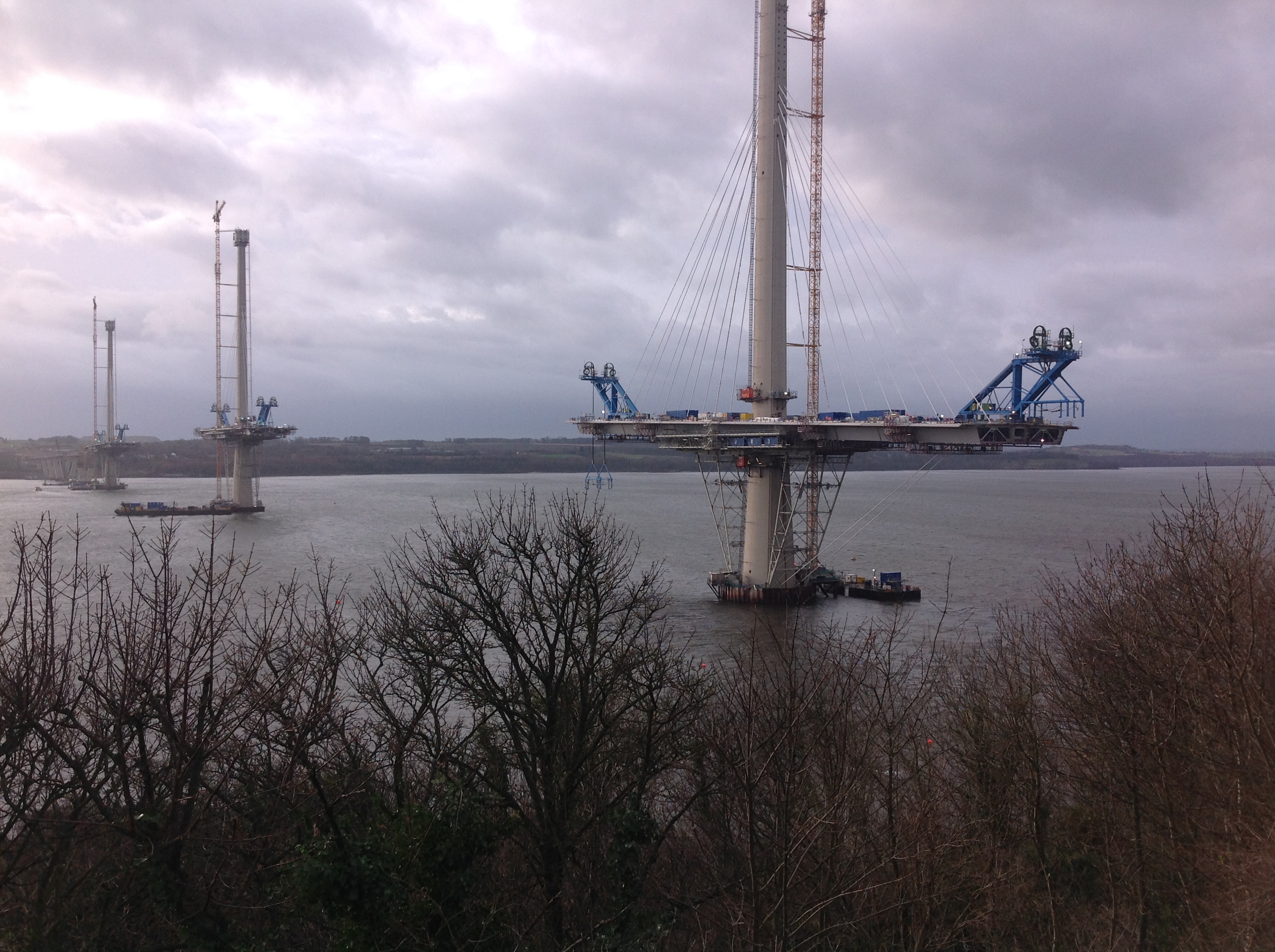 ESAB's experts are currently working with the consortium's welding engineer to finalise the selection of consumables and optimise the welding procedures. Given the complexity of the project, a combination of up to seven welding consumables will be used in order to achieve the optimum balance of weld quality and productivity across all the different welded joints and materials.
On a project such as this, where very demanding deadlines are to be met, the supply chain is of paramount importance. To this end, ESAB has entered into an agreement with local distributor IWS, in which stock will be held at their premises, just fifteen minutes from the bridge, thus ensuring the shortest lead times possible.