The work on behalf of Transport Scotland is taking place at the North East main span, where the original fracture occurred in December 2015. Emergency repairs allowed the bridge to return to service while the permanent system was developed (link opens in new tab).
The truss end links are being replaced with a new permanent sliding bearing arrangement to be fixed to the tower beneath the existing end post.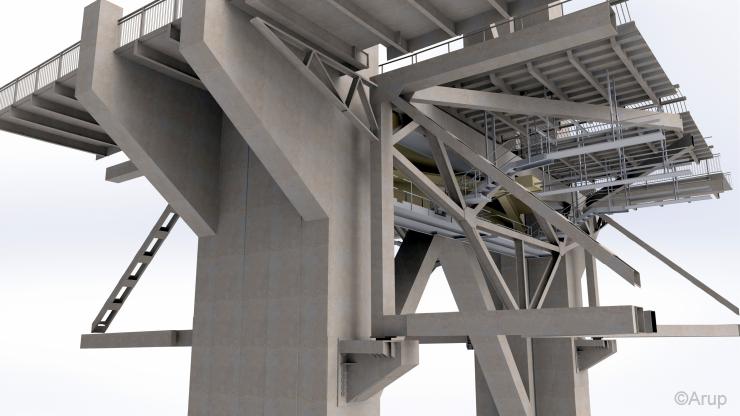 Extra support has been provided by temporary brackets installed on the main towers in February. This enables the final phase to be carried out below deck level, with minimal disruption to road users.
Once the new steelwork has been installed, the load will be transferred from the temporary brackets onto the new sliding bearing arrangement. The temporary bracket will then be modified and relocated to the North East side span to allow future replacement works to be undertaken at that location.
An advanced trial has been carried out to prepare for strengthening works that are required inside the main towers. Reinforcing steel will have to be assembled within a confined space and so replicas of the tower and reinforcementwere created to identify any difficulties that could arise.
Work at the North East main span is expected to be complete by the end of the year, with the remaining seven links due to be replaced in a contract to be let in 2017.