The inquiry was launched on 15 August, the day the structure fell into the Gudbrandsdalslågen River, and aimed to clarify how and why the bridge collapsed, identify safety issues and map the underlying causal factors at play.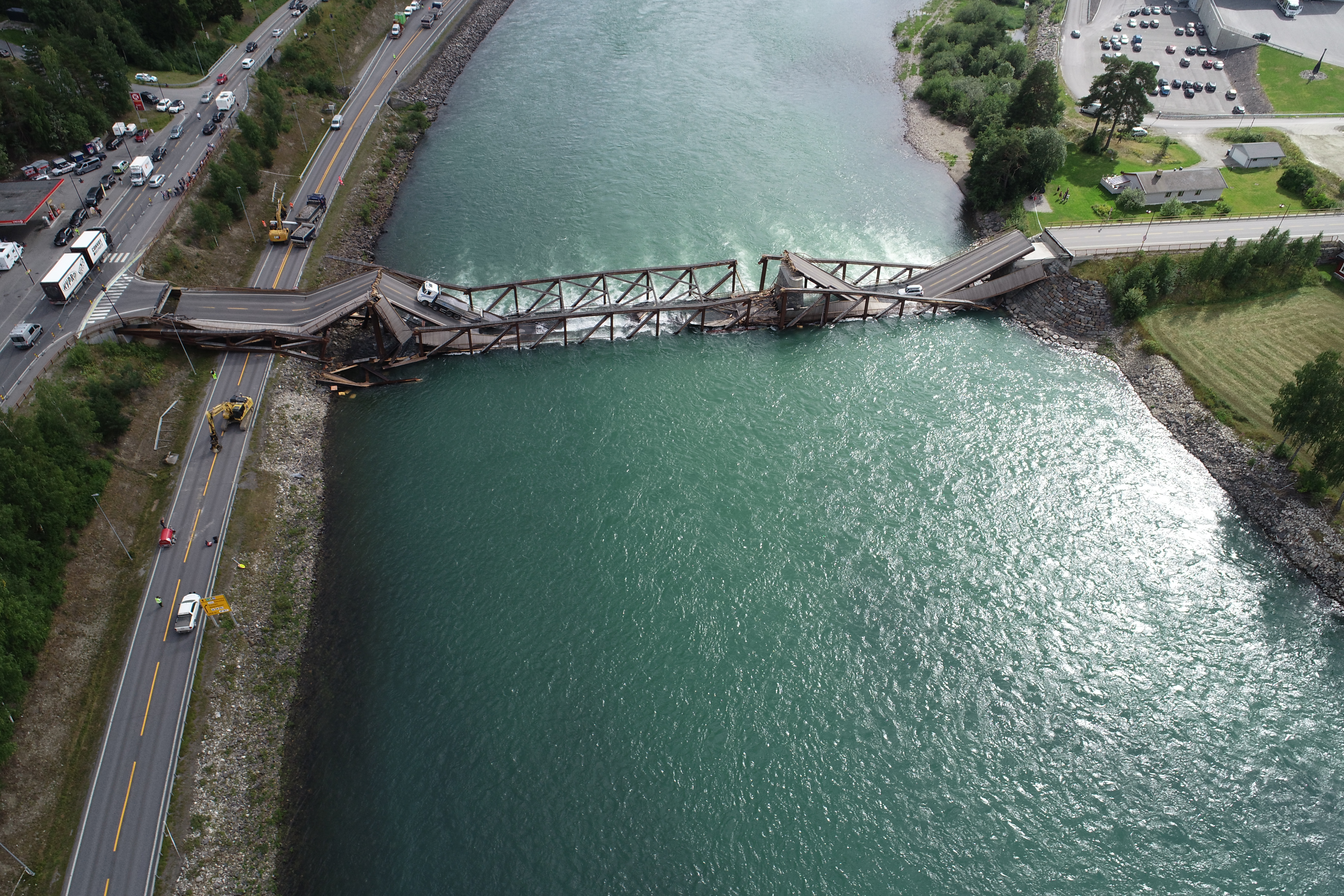 (NSIA)
Relevant technical material, videos and pictures of strucutral elements, as well as eye witness observations, have been reviewed and static analysis of the bridge carried out.
Led by the NSIA, an expert group comprising Aas-Jacobsen, the Norwegian University of Science and Technology (NTNU), Sintef and Sweco has reviewed several hypotheses to be able to exclude non-relevant fracture mechanisms, connecting their findings to computational analyses.
While there was significant damage to the bridge, both from the collapse itself and the work undertake to salvage the various members, the technical studies have shown that a break in one of the timber diagonals in the main span towards the western abutment led to the collapse. This was caused by a block shear failure at the timber and steel connection, one of several across the 150m-long bridge, causing overloading of other elements in the truss upon subsequent loading and the eventual collapes. The theory is supported both by technical examinations of fractured elements, photographic material and eye witness observations, as well as structural analysis and calculations.
The NSIA has suggested that the capacity of the diagonal connections was half of what it should have been as per the country's current regulations for the design of wooden structures.
Based on the preliminary investigation, the NSIA has decided to initiate a full safety investigation of the incident. The NSIA took over responsibility for the external expert group originally established by the Norwegian Public Roads Administration (NPRA) and Innlandet county authority in connection with the bridge collapse. The expert group consists of professionals from Aas-Jacobsen, the Norwegian University of Science and Technology (NTNU), Sintef and Sweco.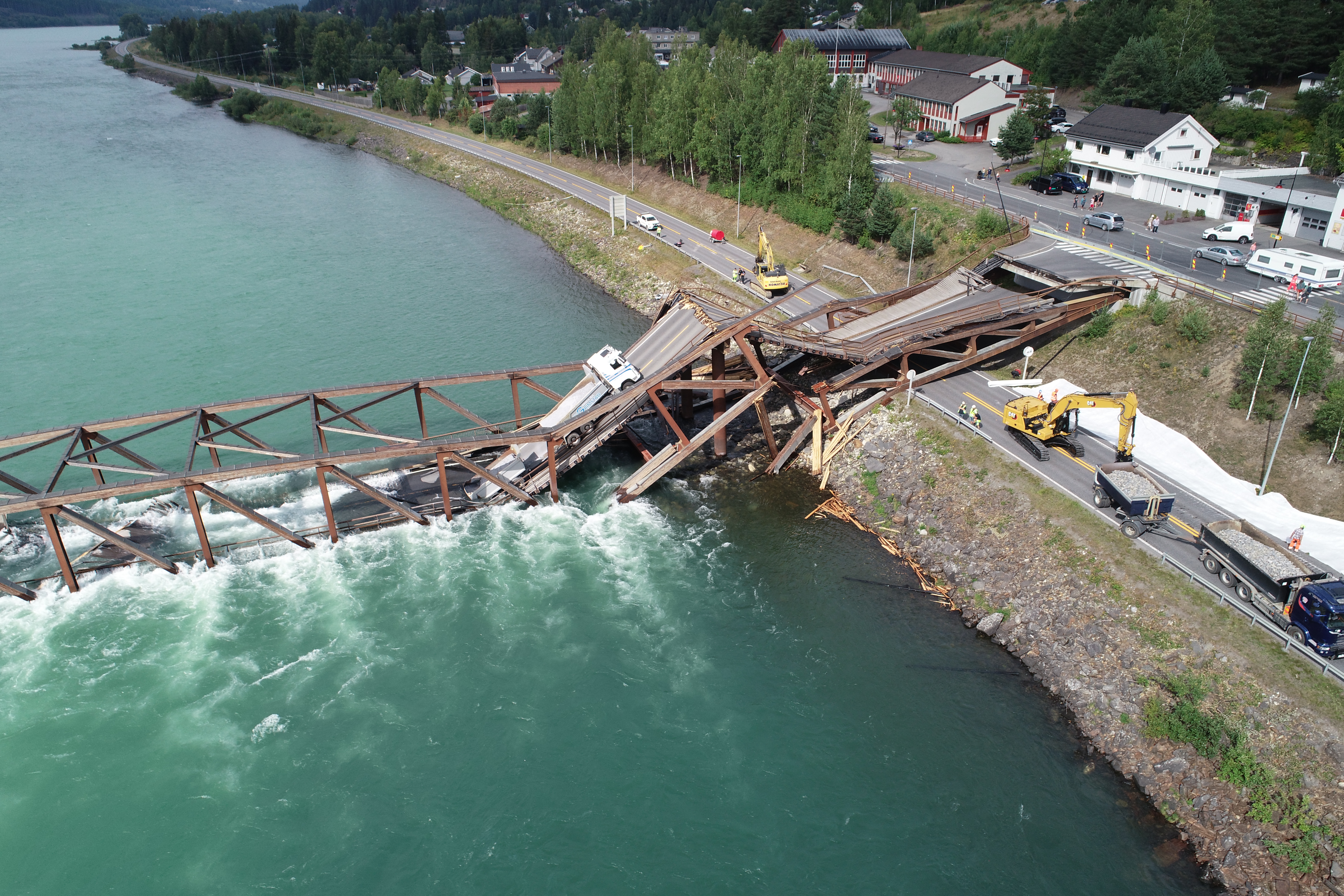 (NSIA)