The bridge will be built over the Bjørnafjord as part of the E39 project. The fjord is 5km wide and close to 600m deep, which requires the use of new bridge technology. The Norwegian Public Roads Administration has been working on the technology since 2009 in collaboration with leading engineers from Norway and elsewhere.
A team of Aas-Jakobsen, Cowi, Dissing & Weitling Architecture, Multiconsult, Aker Solutions, Norsk Geoteknisk Institut (NGI), Moss Maritime will develop four selected variants and combinations of floating concepts.
At the same time, an independent project group of Norconsult and Dr techn Olav Olsen with Prodtex has also been appointed to work independently on the task.
Both groups have been awarded contracts until August 2019, with optional extensions. The contracts had been tendered in June (link opens in new tab).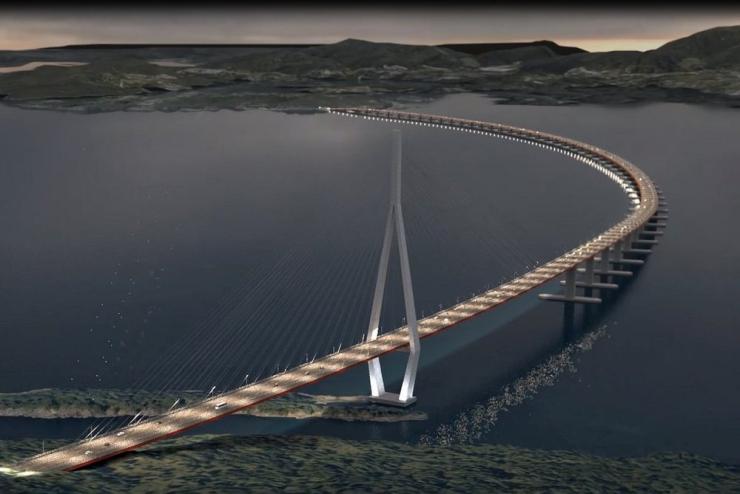 Work will begin this month and continue until August 2019 to provide the basis for the Norwegian Public Roads Administration's final decision. Two main variants for the bridge's anchors will be considered, one of which involves the anchors being to the side.
"This is perhaps the most challenging interdisciplinary project in Norway in modern times and we are looking forward to helping bring it closer to realisation," said the design group's project manager, Svein Erik Jakobsen from engineering company Aas-Jakobsen.