Relocation works for the new Iztueta Bridge in Donostia (also known as San Sebastián) started at the weekend, and the new structure has been carrying trains since yesterday (13 October).
Consultant engineer Fhecor developed the demolition project for the old Iztueta Viaduct as well as the construction project for the new rail bridge.
The new steel structure was assembled on top of concrete pile walls close to the railway. Jacks and rollers were then used to move it horizontally to its final position.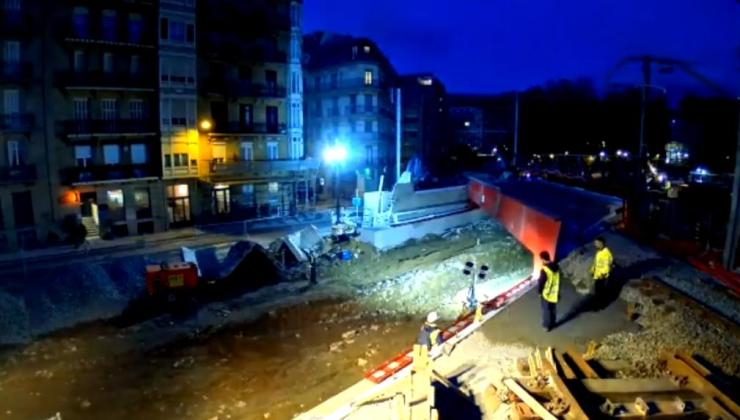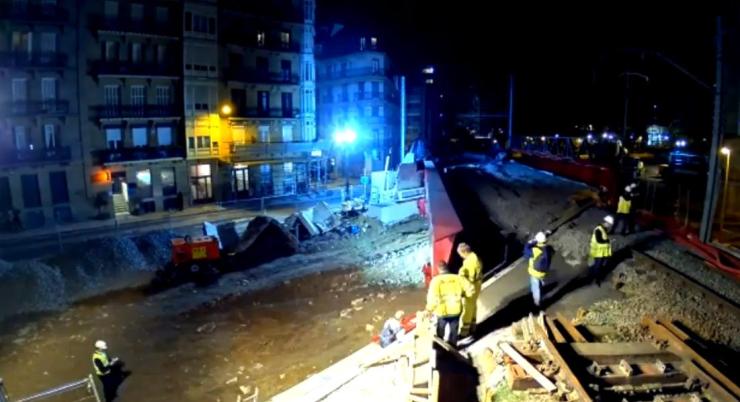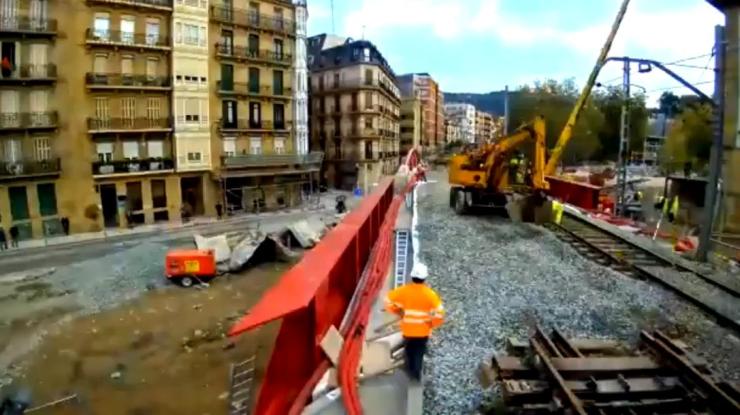 The adjacent existing trussed arch bridge was also painted and the tracks and catenaries were put in place. The stoppage to rail traffic lasted just a few days and took place during local holidays.
The next step involves excavating underneath the new bridge between the pile walls to create a new road to provide a connection between the Egia neighborhood, Gros and the city centre.