The team is led by Denton Corker Marshall; design partners McGregor Coxall and Arup have also been engaged.
An investment of US$7.6 million has been allocated for the design and delivery of the first stage of the project, which includes the construction of two new lookouts at the Twelve Apostles and the Loch Ard Gorge, as well as a new pedestrian bridge in Port Campbell.
The Shipwreck Coast encompasses 28km of coastline in the south-west of Victoria, attracting more than five million visits a year. The Twelve Apostles attract up to 11,000 visitors a day, with more than 2.1 million visits expected in 2018.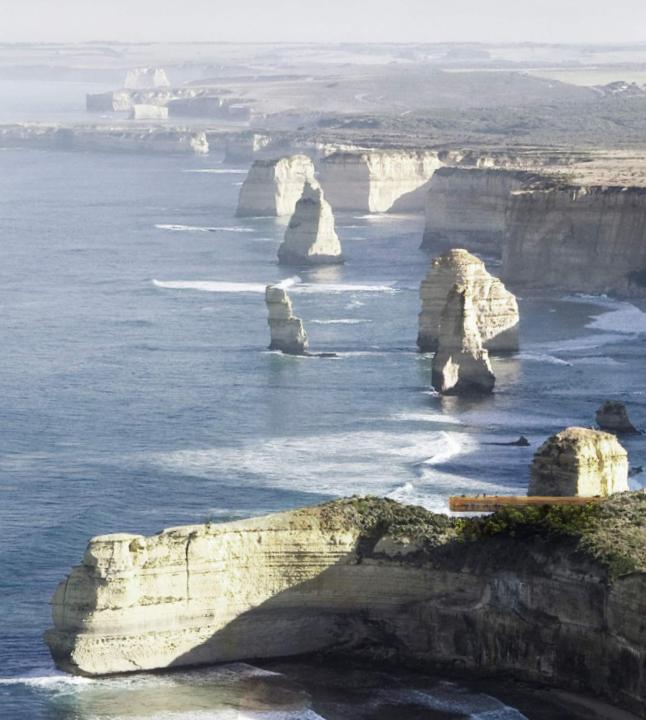 The new pedestrian bridge will connect Port Campbell to the Discovery Trail and the Port Campbell National Park. The new lookouts will showcase views along the Great Ocean Road. The project's master plan, published in 2015, said that the lookout walkway at the Loch Ard blow hole will become a bridge over time as the limestone it stands on erodes (see picture below).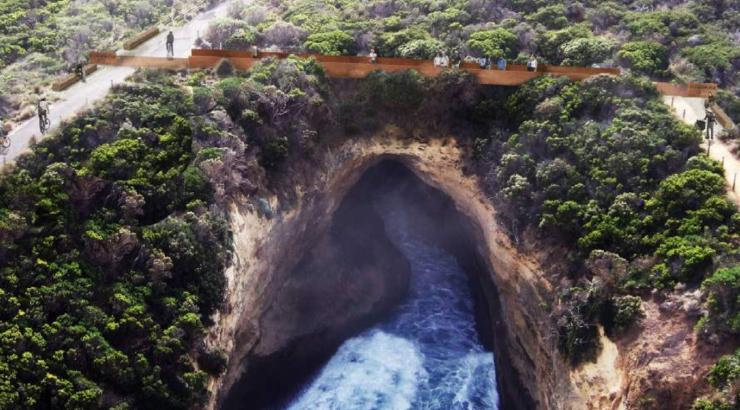 Minister for energy, environment and climate change Lily D'Ambrosio said: "We're using world-class architects to create a world-class visitor experience for the iconic Shipwreck Coast. These projects will showcase and protect this pristine coastline, and help local and international visitors learn more about the natural environment and rich cultural heritage of the region."
Final designs are due in the middle of this year, with tenders for construction to open in early 2019.