Funding of US$3 million from the Shared Island Fund has enabled Ireland's Louth County Council, working with Newry, Mourne & Down District Council in Northern Ireland, to bring the project to the tender stage.
Louth County Council will now proceed to seek tenders for the main construction works contract for the Narrow Water Bridge. Government approval will then be sought prior to a contract being awarded in 2023.
Planning permission is in place for the 280m-long cable-stayed bridge, which will have segregated car, cycle and pedestrian lanes. The bridge will connect the A2 Newry to Warrenpoint dual carriageway with the R173 Omeath. It will open to allow for the passage of boats through and onto the Newry Canal.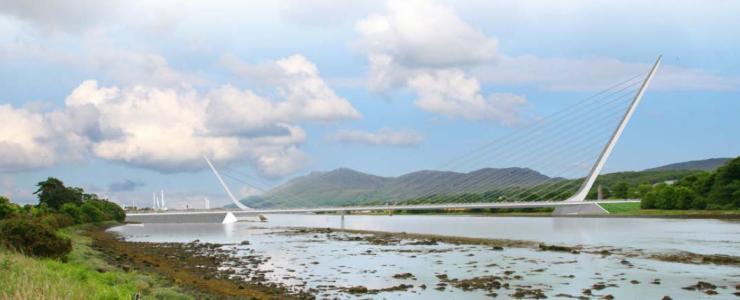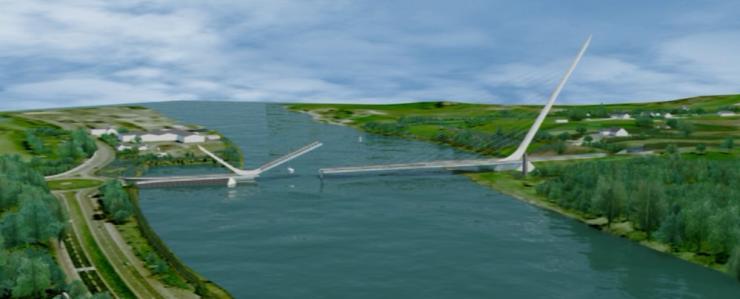 Ireland's taoiseach (prime minister) Micheál Martin said: "I am delighted that the Narrow Water Bridge is now proceeding to tender stage. This is an important and symbolic project for the North-East, directly connecting the Cooley Peninsula to coastal County Down, and a project with strong support from communities on both sides of the border."
Roughan & O'Donovan has been assisting Louth County Council in progressing the project since 2008.