The new 35m-long link will connect Campbell Park Canalside Development to a new marina, and has been designed by Knight Architects and Cowi for Crest Nicholson Regeneration, the firm behind the new mixed-use development.
The bridge will cross the canal at right angles, aligned with the marina entrance, and over the last third of its length, the deck will bifurcate into two branches diverging symmetrically to form a Y-shape in plan. The two arms connect to access ramps north and south from the marina entry, linking the leisure routes and towpath on both sides, which would be otherwise cut off by the side arm of the canal.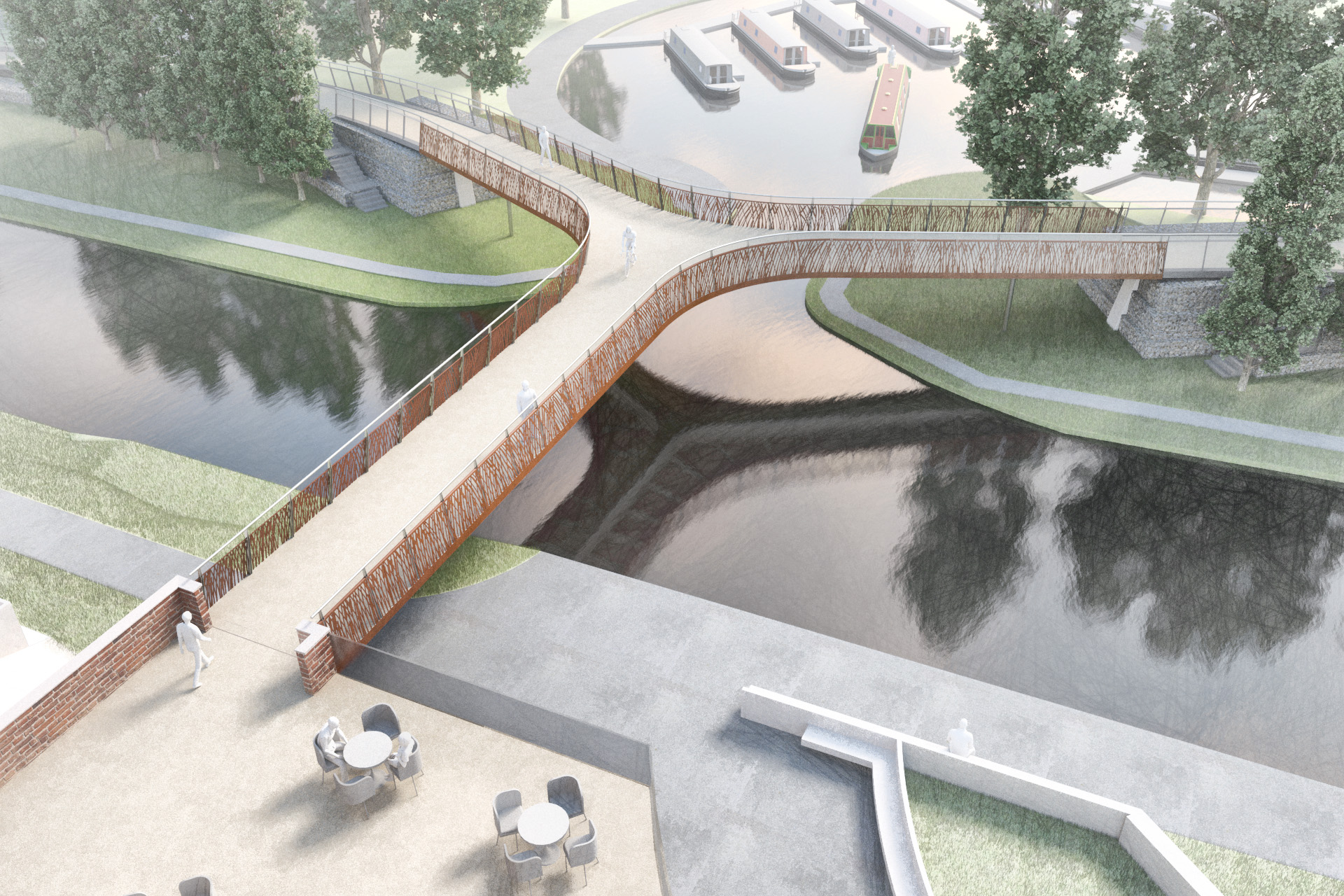 The 3.2m-wide steel bridge is formed of a simple box beam along the spine of each of the three legs, meeting at the central node over the entrance to the boat basin. The bridge's distinctive plan geometry will be enhanced by its bespoke parapet, which will be made of perforated weathering steel plates with cut-outs of varying shapes, visible as a pattern of varying transparency, resembling abstract silhouettes of riverside reeds and grasses.
All three arms of the bridge are designed with a smooth longitudinal gradient, ensuring the bridge will be fully accessible and enjoyable to all users. Construction by contractor Land & Water is due to start in the middle of next year.