A new eight-lane immersed-tube tunnel will replace the crossing of the Fraser River on Highway 99. It is due to come into operation in 2030, with the cost estimated at US$3.3 billion. Two of the eight lanes will be dedicated for bus rapid transit, and there will be separated pathways for cyclists and pedestrians.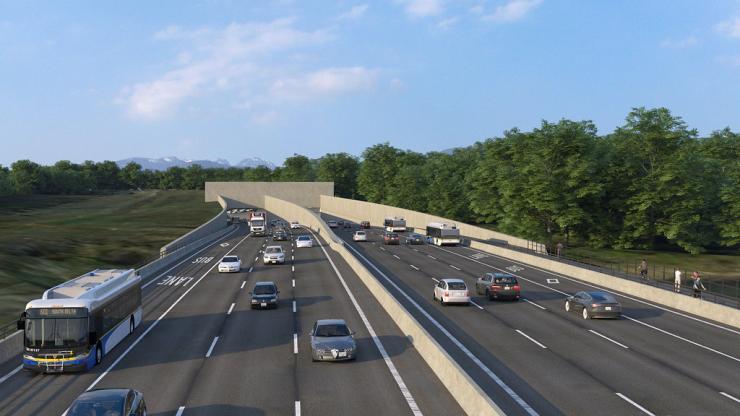 Two options were presented in the business case – an eight-lane tunnel and eight-lane bridge.
The province said that both options were given serious consideration. It said that the tunnel was chosen as the best option, because it:
best meets regional vision/interests, as endorsed by the Metro Vancouver Board;
limits any new visual, noise, shading and lighting impacts over the life of the structure;
has the fewest impacts to agricultural land and will not introduce new navigational restrictions to the Fraser River;
allows for work to start immediately on the bottleneck areas of the Highway 99 corridor;
best facilitates the movement of trucks and cyclists with a much lower overall elevation change; and
provides protection from inclement weather for everyone who uses the crossing.