Plein06, Witteveen & Bos and Novarc Group have designed an opening pedestrian bridge for the heart of the old harbour in Tallinn.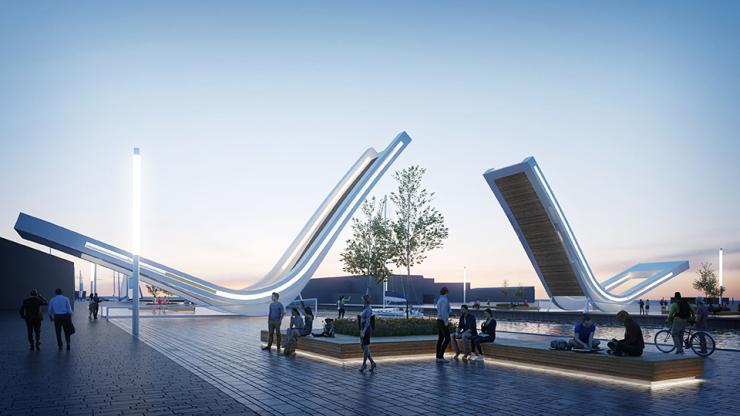 The movable bridge, which is called New Balance 100, is described as "a cultural act, a piece of art and an innovative engineering structure". The design was chosen for the combination of its aesthetic form and balancing system; the bridge is seen as offering interesting views in both its open and closed states.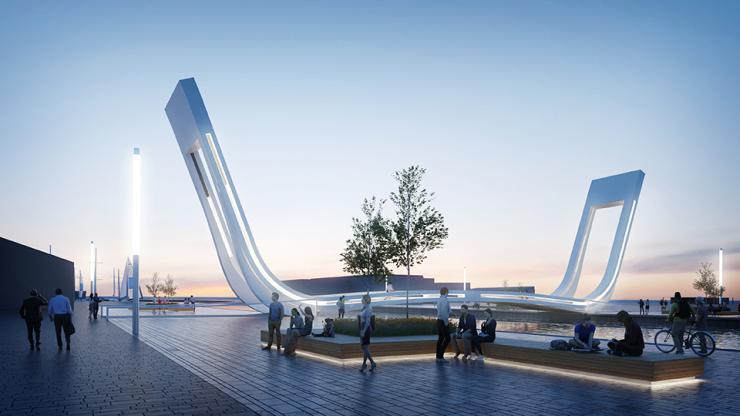 Movable counter weights are integrated in the design and will remain visible to the public. The designers said that the bridge makes a smooth, wavy motion over the quayside when it opens and closes. The eye will not only be focused on the rolling movement, but also on the moving weights, which are designed to keep the bridge balanced at all times.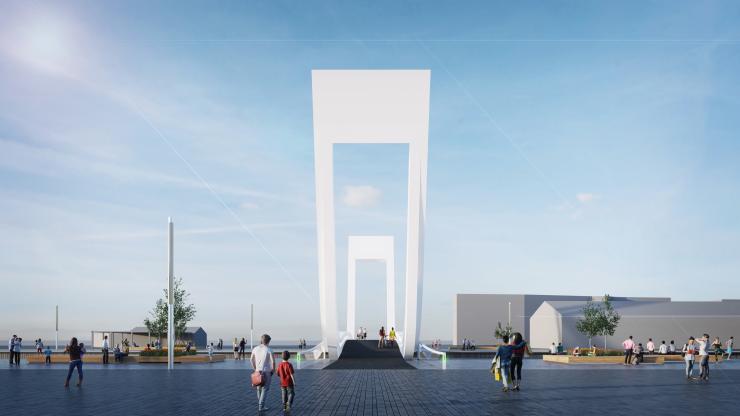 The bridge design contest, future design and construction are being co-funded by the European Union. The planned completion date for the bridge is to be the end of 2018.