The Missouri Department of Transportation (MoDOT) scheme involves building a new bridge on Route 86 near Ridgedale. American Bridge Company is contractor for the US$66.5 million project, which is due for completion in September 2025.
The current bridge was built in 1956 and is crossed by about 8,600 vehicles a day but is in poor condition and in need of frequent repairs.
Its replacement will have two lanes with shoulders as well as a shared-use path. It will be located south of the existing structure.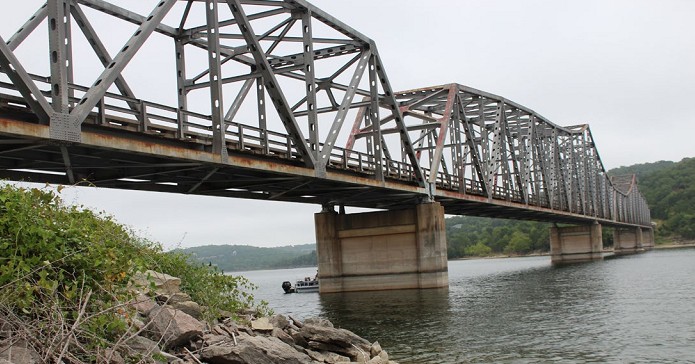 Above: The existing Long Creek Bridge needs frequent repairs