A ceremony has been held in China's Guangxi Province to mark the start of construction of an arch bridge across a deep reservoir along the Hongshuihe River, just upstream of the Longtan Dam in Tian'e County.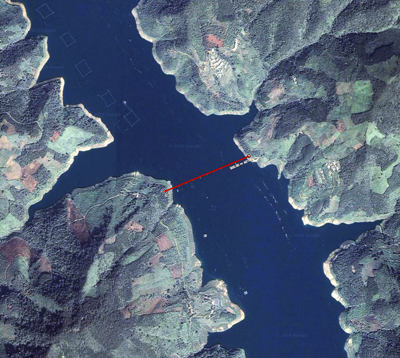 The Longtan Tianhu concrete arch bridge, which will be built by the Guangxi Highway and Bridge Corporation, will form part of a series of long-span bridges along the mountainous Nandan to Xialaoxiang Expressway that will link the G75 and G69 expressways.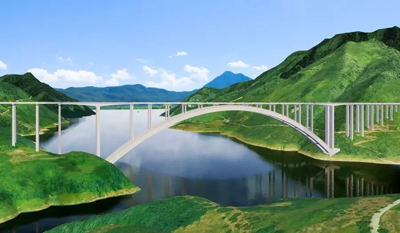 Unlike previous record-breaking arch spans that are made of steel, the new Longtan Tianhu Bridge will be made of concrete. Steel will only be used internally as part of a skeleton core that will be encased in concrete.
The construction company for the new crossing is also responsible for the Pingnan #3 bridge, an arch structure that is expected to open later this year as the world's longest steel arch bridge, with a main span of 575m.
The Longtan Tianhu Bridge is expected to be completed in 2023.