The impetus for building the bridge in the Santa Monica mountains came from reports of a mountain lion known as P-22 who managed to cross two of the busiest freeways in the country and found a new home in the middle of Los Angeles.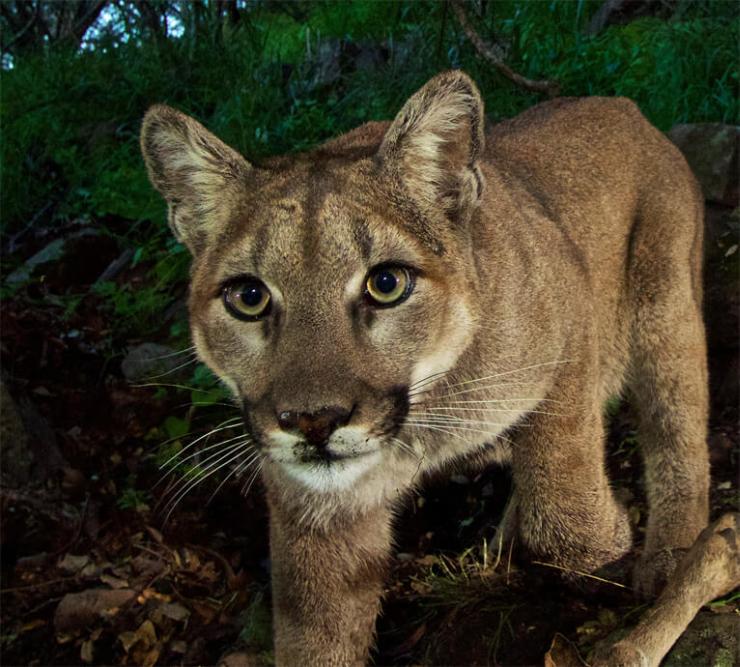 Above: P-22's story inspired the Wallis Annenberg Wildlife Crossing
Fundraising has made it possible to build the bridge, which is claimed to be the largest of its kind in the world.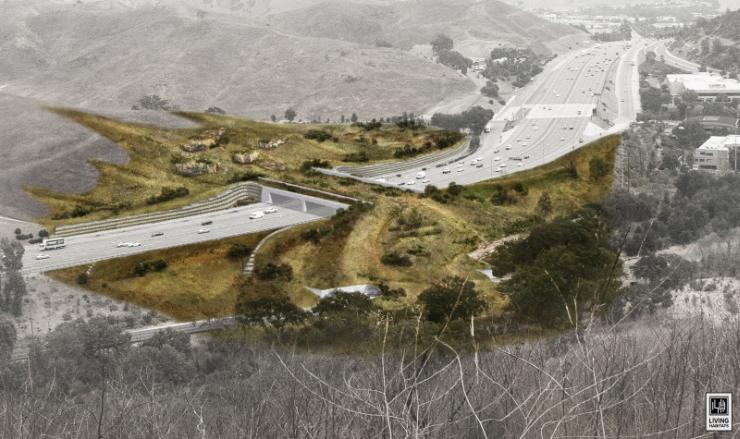 The bridge is designed to reconnect an ecosystem that has long been fragmented by the 101 Freeway's 10 lanes of traffic and 300,000 cars a day.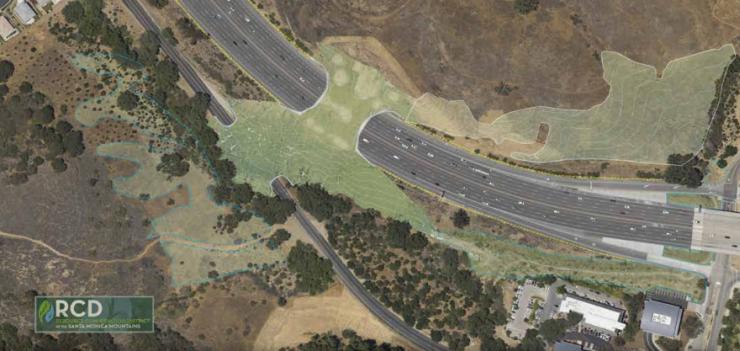 The wildlife crossing at Liberty Canyon is being built through a partnership between Caltrans, Santa Monica Mountains Conservancy, the Mountains Recreation & Conservation Authority, National Park Service, the Resource Conservation District of the Santa Monica Mountains and the National Wildlife Federation (NWF).
In 2021, Wallis Annenberg and the Annenberg Foundation accelerated donations with a US$25 million challenge grant to the NWF. The funds raised were not only enough to fund construction, but also moved up the construction timeline to this year's Earth Day, 22 April, which is three years earlier than planned.
The project partners convened a cohort of wildlife crossing experts from across the world to work with Caltrans on developing the final design.