The 84t, 20m-long single span crossing is being built by Cleveland Bridge at its 27,000m2 fabrication facility in Darlington, where the company will undertake a trial assembly of the steel and pre-cast concrete elements before transporting them to the construction site near Goathland Station early next year.
The latter has become a major attraction in its own right since it was portrayed as Hogsmeade Station in the first Harry Potter Film, The Philosopher's Stone.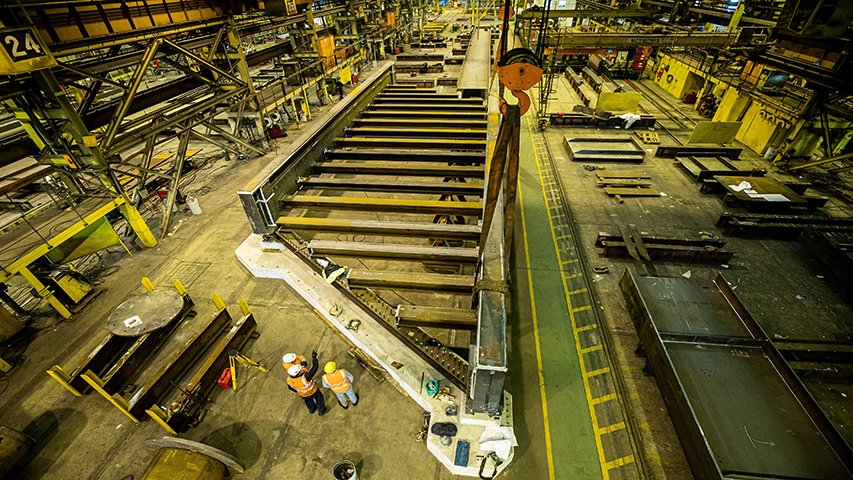 "We are exceptionally proud to be part of such a landmark restoration project at one of the most iconic heritage railway lines in the world," said Jim Mawson, head of operational delivery for Cleveland Bridge UK. "It's really pleasing to see our contemporary production methods using modern materials so perfectly blended with the classic design of this bridge to ensure it fits seamlessly into its North Yorkshire National Park surroundings."
As part of the contract, Cleveland will undertake the removal of the existing steel bridge, which has carried trains across the Eller Beck river on the approach to the station for 111 years. The structure was identified as being beyond repair in 2017 due to excessive corrosion, particularly in the top flanges of the main girders.