Councillors stipulated that the new bridge linking the centre of the English town of Telford with its railway station should include decorative glass panels featuring Iron Bridge, which was built nearby in 1779.
The new bridge will replace an existing crossing that is expensive to maintain, is too steep and does not provide access for disabled people.
The US$8.5m project, which is primarily funding by the Department for Transport, will cross over the Birmingham-Shrewsbury railway line, the A442 and Rampart Way, which will be a dual carriageway by the time the bridge is installed.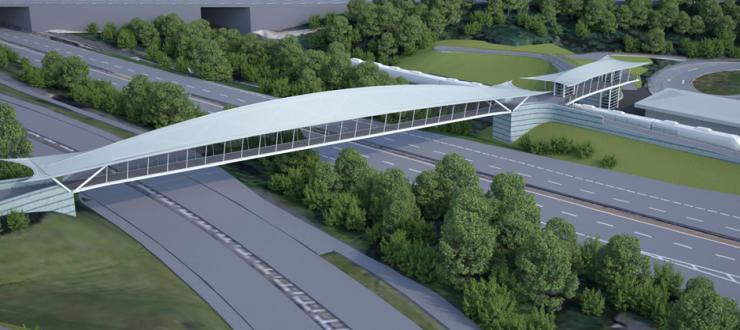 Councillor Angela McClements, Telford & Wrekin Council's cabinet member for transport, said: "I am delighted that work is about to get under way on what is a very major engineering project, with the new bridge crossing what will be two dual carriageways and a live railway line."
Balfour Beatty has been working on the project since the early stages, providing early contractor involvement (ECI) services under an alliance framework. The project was given final approval by the council's planning committee in October 2016.
"The new bridge will be an iconic feature that will provide an attractive gateway to the Town Centre," McClements had said at the time of the planning decision. "We are very fortunate that the Department for Transport money is being spent in Telford and it will help to regenerate Telford Central station."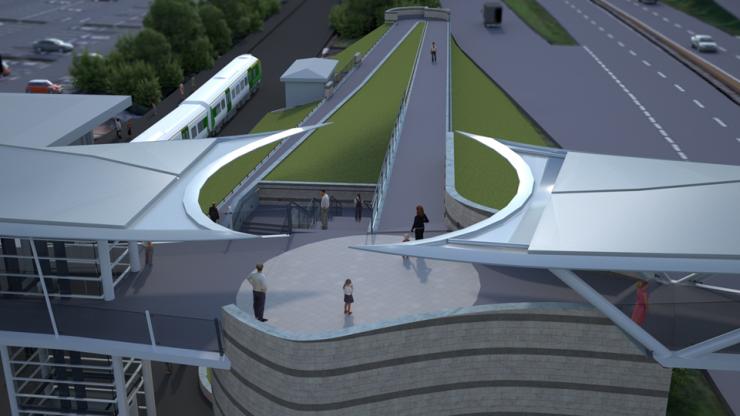 The new bridge will be constructed alongside the existing bridge, which will remain in operation until its replacement is completed.