The road bridge will cross the Dneister River to link Cosauti in Moldova and Yampil in Ukraine, as well as providing connections to national and international routes.
The agreement was signed by Moldovia's minister of infrastructure and regional development, Lilia Dabija, and Ukraine's minister of communities, territories and infrastructure development, Oleksandr Kubrakov.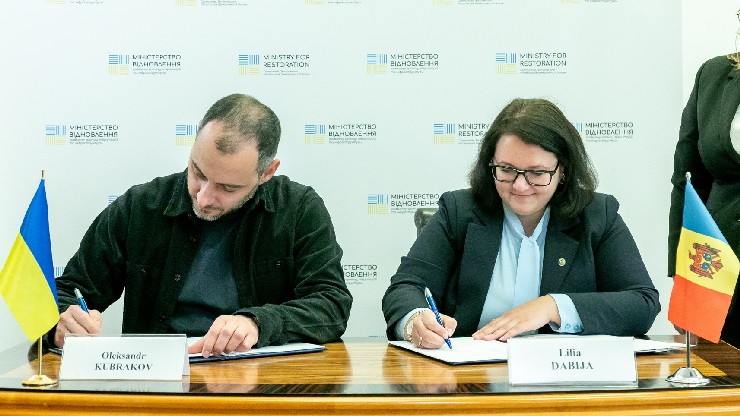 Above: Oleksandr Kubrakov (left) and Lilia Dabija (right)
The bridge will have a length of more than 1,400m and will carry two traffic lanes in each direction as well as footpaths.
Ukraine will provide financing for the bridge as well as for the related infrastructure in its territory, while Moldova will be responsible for construction of the related road infrastructure on its side of the border.
Construction is set to start in 2025. All aspects related to the construction will be monitored by a new body, the Moldovan-Ukrainian Joint Commission.