The four bridges being added to the capital budget are on the Alaska, Richardson & Steese highways.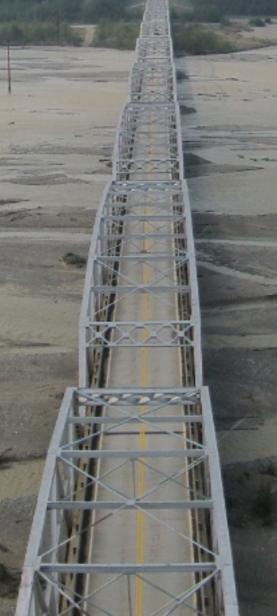 The bridges will be added to the department's plan for replacements in the region, which will now include:
Alaska Highway at Robertson River;
Alaska Highway at Johnson River;
Alaska Highway at Gerstle River;
Richardson Highway MP 346 (Northbound) at Chena Flood Control;
Steese Highway at Chena Hot Springs Road Undercrossing.
The Robertson River and Gerstle River bridges were built in 1944 and are well below modern standards for width. The Gerstle River Bridge (pictured) is a height-restricted, overhead-truss structure. These restrictions impede commercial truck loads and make them vulnerable to strikes and subsequent damage and load limitations, said the DOT&PF.
Replacing the bridges will upgrade the crossings to current structural and seismic standards, including bridge railings designed for modern vehicles and highway speeds.