Flatiron/Dragados LLC (FDLLC) has selected Arup-CFC to oversee the design of the spans, which form the signature portion of the bridge across the Corpus Christi Ship Channel. The New Harbor Bridge will have a main span of about 506m.
Arup-CFC will lead a team of experts responsible for reviewing, re-certifying and completing the design.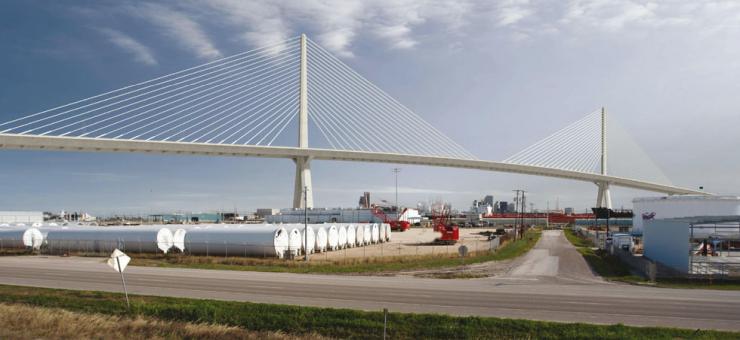 Client Texas Department of Transportation (TxDOT) had previously instructed FDLLC to remove its original engineering design firm, Figg Bridge Engineers, from future engineering work on the main spans of the bridge. The instruction followed TxDOT's review of the October 2019 findings by the National Transportation Safety Board regarding its investigation into the March 2018 bridge collapse in Florida that killed six people. Figg was the engineering design firm responsible for that project, with the same individual serving as the engineer of record as for the project to replace the existing Harbor Bridge. The removal applied only to the main spans of the bridge.
"As safety is TxDOT's top priority, we have committed to the public that we will take all steps necessary to ensure and verify that the highest safety standards are met on this project," said TxDOT's chief engineer Bill Hale. "TxDOT looks forward to the future completion of this landmark project, which will be a success for Coastal Bend residents and the State of Texas."
The selection of a new engineering design firm allows the project to continue moving forward with the construction of the New Harbor Bridge main spans, said TxDOT. It added that work associated with a major new interchange and the approaches to the bridge had continued to move forward throughout the selection process.
"As it has from the beginning, TxDOT continues to be involved in the project oversight and is confident that all construction work completed to date is safe and has been built in compliance with the specifications," it said.
With the new engineering team in place, TxDOT and FDLLC will work together to develop a schedule for project completion.