"This milestone marks the start of the steel arch superstructure construction for the new bridge," said Modjeski & Masters project manager Kevin Johns. "The existing railroad bridge has defined the viewshed of the gorge and waterfalls since 1875. The erection of the first steel members of the new arch bridge marks the start of what will be the new viewshed for at least the next 100 years."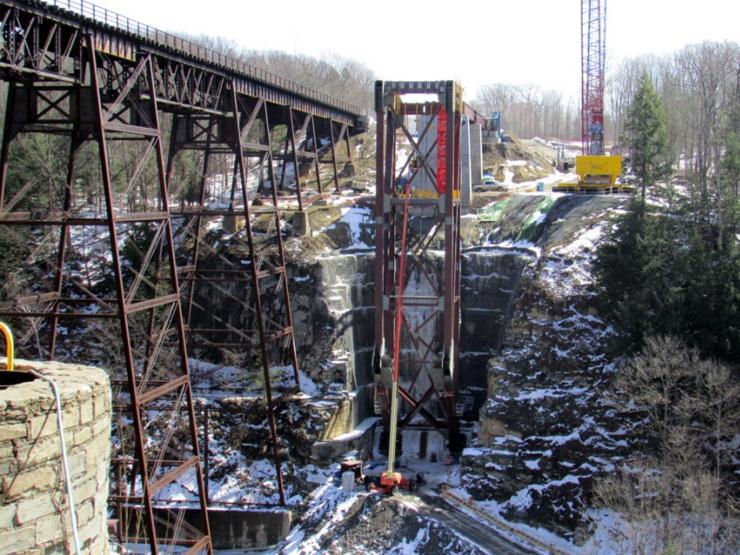 The new structure is being built by American Bridge across the Genesee River in Letchworth State Park in Portageville to replace an existing rail bridge that was completed in 1875. The historic 250m steel viaduct could no longer meet the demands of today's heavy freight traffic.
Construction to replace the bridge began in 2015.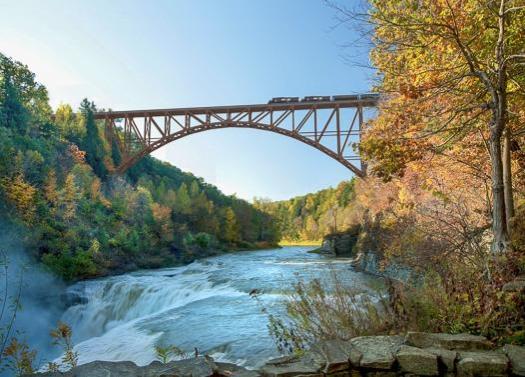 To date, work has been focused on the preparation of the foundations and approach piers, which has included blasting of the gorge walls.
Canam Bridges delivered the first steelwork last month.