The existing five-span bridge is 682m long and has a 127m span over the Mississippi River's main channel. The narrow crossing, which was built in 1928, is now regarded as deficient.
Missouri Department of Transportation held an informational meeting yesterday (6 January) ahead of releasing the RFQ in the search for a design-build team for the project.
Following receipt of the responses, the aim is to annouce a shortlist next month and issue the request for proposals in March with a deadline in June. Project award is tentatively set for July, with the new bridge completed by November 2019.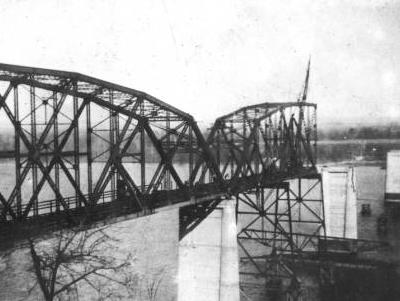 The Champ Clark Bridge shortly before a section fell in the river during construction, resulting in one fatality. Credit: Clay Logan and Ray Dolbeare