The bridge needs long spans to cross the Yellowhead Trail and CN Rail yards on the Metro Line Northwest LRT project. The plan is for it to have a 400m-long main span, supported from two 75m-tall towers.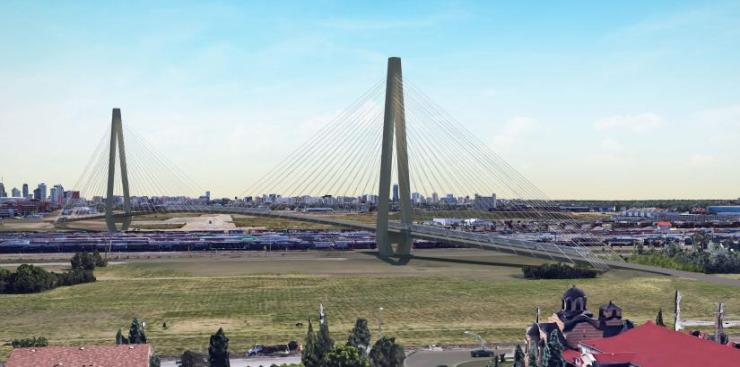 The cable-stayed bridge is being recommended as the preferred option for crossing the trail and yards as it is seen as providing three key advantages: an ability to provide connections for pedestrians and cyclists, easy access for emergency vehicles and a lower project cost than alternatives. The council says that the disadvantages are significant visual impact to surrounding communities and construction risks, which can increase project cost.
The latest designs are being shown to local communities this week ahead of a council vote on the concept plan in November. The aim is for Phase 1 of the extension to be ready for construction procurement by the end of 2018. If funding is made available, construction could begin in 2020.