Tianyuan Construction Group is carrying out the renovation of Yihe Bridge, located on Beijing Road in the city of Linyi in Shandong.
It is believed to be China's largest and longest project of its type by area and length respectively. Yihe Bridge was 1,210.72m by 23m. The jacking involves raising a section of 1,050m. After renovation, it will be 1,792m by 52m.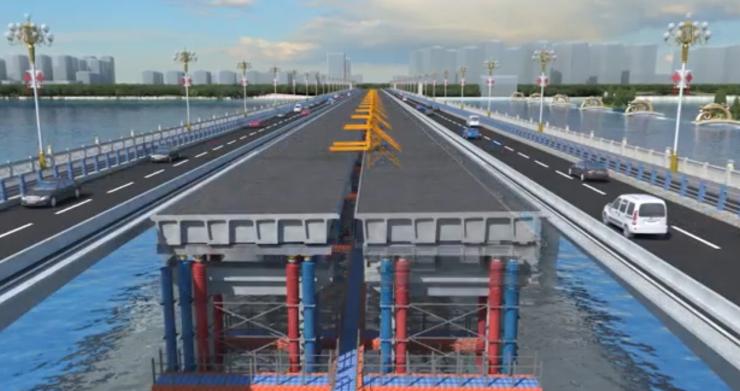 "The successful completion of the Beijing Road Yihe Bridge jacking project will greatly ease the traffic situation between Beicheng New District and Hedong District," said Li Baoqiang, who is in charge of Tianyuan Construction Group's work on the project.
In November 2019, dynamic and static load tests had been carried out on the bridge. The tests showed that the bridge met bearing capacity requirements and had sufficient safety reserves so could be kept in use. To meet flood control requirements, its entire superstructure had to be raised by 2.57m.
The reconstruction project has involved the simultaneous installation of two new 15m-wide bridges on the north and south sides of Yihe Bridge.
The lifting of the northern and southern sections was completed in November 2021 and February 2022 respectively.
Currently, the cover beam of the southern section is being heightened and is on track for completion in early April. The entire project is planned to complete before by the start of October 2022.
In order to ensure safety, 19 sets of limiters were installed on the bridge deck to prevent vertical and horizontal displacement of the body of the beam during the jacking process.