NZ Transport Agency has appointed McConnell Dowell to build the new bridge and confirmed that work will start this year.
The Old Mangere Bridge, which is more than a hundred years old, was closed for public safety reasons in November 2018 (link opens in new tab). It will be demolished and removed as the new bridge is constructed.
"As well as being a space for the community to enjoy the Manukau Harbour, the new bridge is an important link to the broader cycle network connecting South Auckland to the rest of Auckland and the wider public transport network," said NZ Transport Agency senior manager project delivery Andrew Thackwray.
He added that the bridge design incorporates several years of work with partners, stakeholders and the community. "The design reflects the ideas and thoughts of iwi [tribes], the community and those who will use the bridge for walking, biking, fishing and other community activities."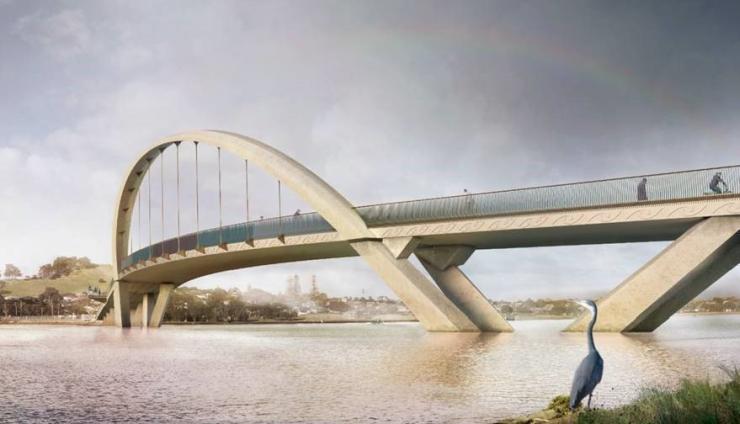 The new Mangere Bridge will have a gently sloping deck and bays up to 12m wide to suit pedestrians and cyclists as well as people fishing or just wanting to sit and enjoy the view. It will be much higher than the old bridge to improve access to Manukau Harbour.