West Virginia's governor Jim Justice held a groundbreaking ceremony to celebrate the start of work on the US$224.4 million project, which will upgrade the existing bridge and add a second one alongside.
The project is being carried out by a joint venture of Brayman Construction and Trumbull Construction. They will start by building the new bridge over the Kanawha River, north of the existing crossing. Traffic will then be shifted to the new structure and work will start on the rehabilitation and modernisation of the existing I-64 Nitro/St. Albans Bridge, which is also known as the Donald M Legg Memorial Bridge.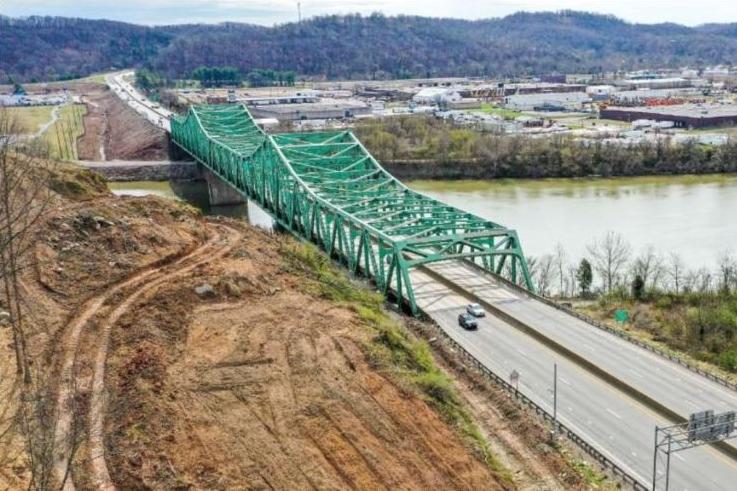 Above: The existing bridge, which will be rehabilitated once the new structure is complete
After the improvement work, the existing bridge will carry eastbound I-64 traffic in the direction of Charleston and the new bridge will carry westbound traffic in the direction of Huntington.
The project is currently projected to be finished by October 2024.