The Gordie Howe International Bridge will be designed, built, financed, operated and maintained by Bridging North America, a partnership of Fluor and ACS Infrastructure Canada. The crossing will be the longest cable-stayed bridge in North America. It will have a clear span of 850m and a total length of approximately 2.5km.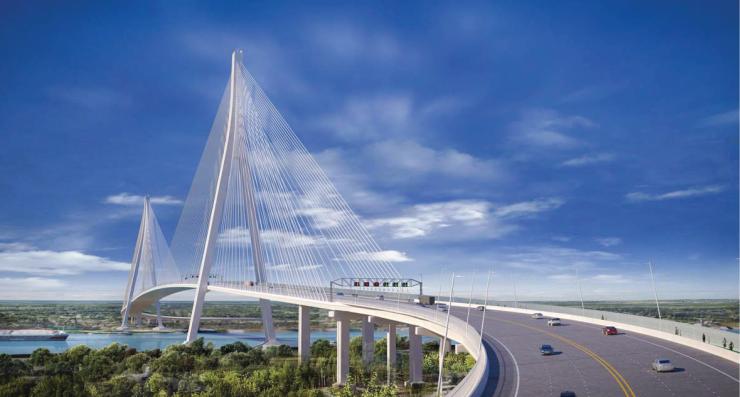 The three shortlisted teams had been invited to submit bids for cable-stayed or suspension bridges; concepts had been produced for both (link opens in new tab).
The planned bridge will span the Detroit River to connect Detroit in the US state of Michigan and Windsor in Canada's province of Ontario. Interstate 75 and Interstate 96 in Michigan will link with a new extension of Highway 401 in Ontario.
"Fluor is pleased with the selection of our joint venture team to design, build, finance, operate and maintain this once-in-a-generation project," said Terence Easton, president of Fluor's infrastructure business. "We are looking forward to partnering with WDBA to reach financial close later this year and ultimately deliver a durable, long-lasting, landmark bridge with a unique visual presence for the local community and international travellers."
Fluor and ACS Infrastructure Canada led the development phase of the project and will hold the prime contract. Other companies are also involved in the team (link opens in new tab).
Early works will start this summer in advance of financial close, which is set for this autumn.