The bridge will be built across the Krishna River in Andhra Pradesh and Telangana. Gadkari described it as an "iconic cable-stayed cum suspension bridge" and said that it will be the first of its kind in India.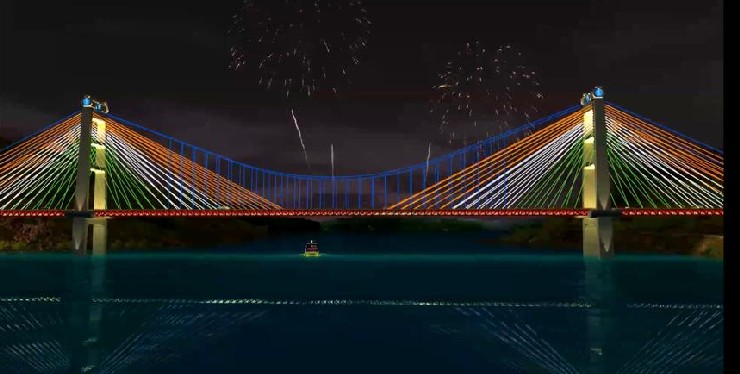 He said that the hybrid design will give a structural advantage and make the bridge economical as well as aesthetically pleasing. The design also features a glass pedestrian walkway.

The bridge will reduce the journey between Hyderabad and Tirupati by 80km. The total cost of the project is about US$132 million and the construction period has been put at 30 months.