The victim has been named as 22-year-old Connor R Ernst of California, Missouri.
The Clay County Sheriff's Office is investigating the collapse at the site outside of Kearney. The concrete that was being placed by the project contractor was for the bridge deck. Four people were trapped by the collapse; three of them were able to extricate themselves but the fourth died.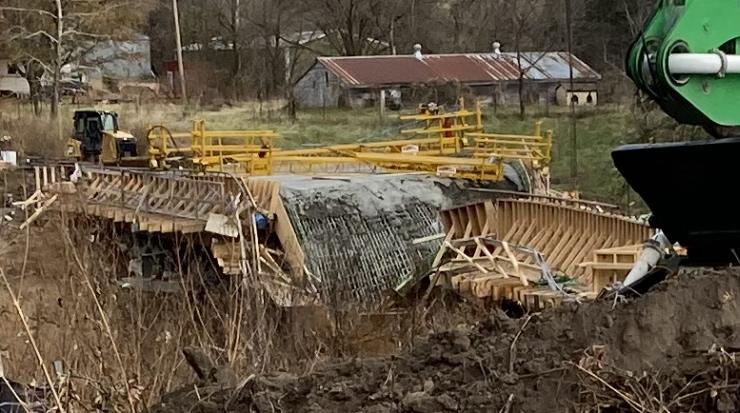 Clay County Sheriff's Office said that there were multiple contracting companies on scene at the time of the collapse.
The bridge has been closed since 2016 and construction began in late May 2021. The two-lane bridge was set to open in early 2023. The Sherriff's Office said that Clay County Highway Department has stated that there were no safety concerns on the project prior to yesterday.
An engineering contractor had been on the scene inspecting the bridge before the deck was poured.
The Sheriff's Office said that it will turn the findings of its investigation over to the Occupational Safety & Health Administration.