KMG Inseneriehituse has been appointed by the Port of Tallinn to build the bridge, which will cross the canal of the port's Admiralty Basin. Design work will start immediately and is due for completion in August 2021. The total cost of the bridge will be approximately US$4.6 million, excluding value-added tax.
The bridge will be based on a design 'New Balance 100', which won a competition organised by the Port of Tallinn in 2017. The winning design was produced by Plein06 and SIA Witteveen & Bos Latvia.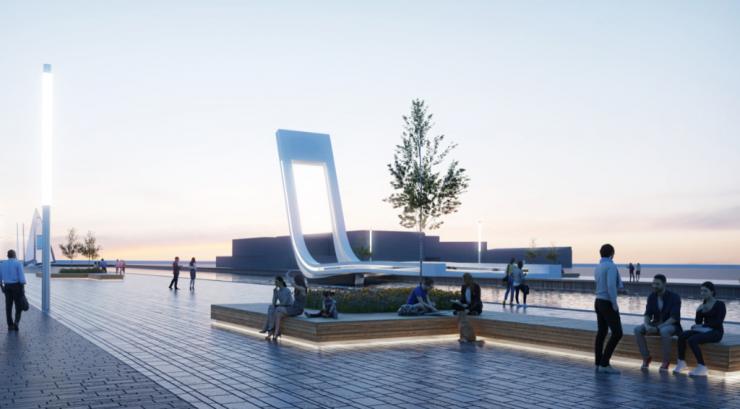 The bridge will connect Terminals A and D and will open to enable the operation of the Old City Marina.
Port of Tallinn chief infrastructure officer Peeter Nõgu said that the aim of the bridge is to make the movement between the two terminals and nearby areas more convenient for pedestrians. "Another goal is to create an attractive architectural object in the harbour area in the form of a bridge to add value to the surrounding urban space and give people a reason to come and walk in the Old City Harbour area," he said.
KMG Inseneriehituse management board member Indrek Pappel said that project is structurally very complex and challenging. "The bridge to be built in the Old City Harbour has a unique solution in Estonia, as it is a swing bridge," he said. "We believe that when completed, it will become a spectacular and landmark-worthy facility. We also acknowledge Port of Tallinn for actively investing in infrastructure, because in the current difficult situation every order stimulates the economy and helps to successfully overcome the crisis."