Spencer Group will carry out a programme of repairs on what is believed to be the oldest traffic-carrying chain suspension bridge in the world.
Coronavirus restrictions meant that the main works contract had been delayed but with restrictions now being relaxed, Spencer Group can now start on site in August.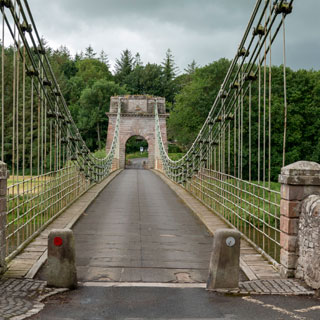 The project received about US$4 million from The National Lottery Heritage Fund in September 2019 following submission of a bid that was put together by Northumberland County Council, Scottish Borders Council, Museums Northumberland and community group Friends of the Union Chain Bridge. The successful bid to the fund included a programme of community engagement and education activities intended to celebrate and explore the bridge's historical and engineering importance, as well as boosting local tourism along the River Tweed corridor.
The two councils have committed match funding totalling US$7.1 million towards the US$13.1 million scheme, with other fundraising activities continuing to be progressed by the Friends of Union Chain Bridge in support of the project.
Gary Thornton, managing director of Spencer Group, said: "We're delighted and honoured to have been selected to carry out such an important project and to have been given the responsibility to restore this precious structure for future generations.
"We appreciate fully the historical significance of the Union Chain Bridge and will be dedicated to giving it a new lease of life, while being meticulous in our work to retain its heritage."